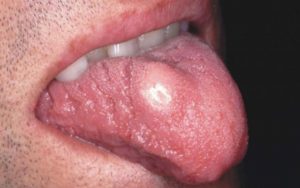 Correct Answer:  1. PAS +, diastase labile
Explanation: A is the correct answer; granular cell tumors are diastase resistant histologically. Malignant transformation may occur in <2% of cases and is more likely in a visceral or deep location. The most common location is the head/neck, with ~25% occurring on the tongue.
Don't Agree? Tell us why in the comments section below.