Next Steps in Derm offers a comprehensive set of resources to help young physicians advance their career through practice management tips and tools to meet compliance requirements in the field of dermatology.
---
FREE DERMATOLOGY RESOURCES FOR RESIDENTS AND YOUNG DERMATOLOGISTS

Journal of Drugs in Dermatology (JDD) is a full-color, peer-reviewed publication indexed with MEDLINE®/PubMed®, was founded by the renowned Dr. Perry Robins, MD.  Now in its 18th year, it offers one of the fastest routes to disseminate dermatologic information, and is considered the fastest growing publication in dermatology.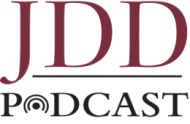 JDD also offers free Continuing Medical Education (CME), Supplements and Ask the Investigator Podcast Series

ODAC  Dermatology, Aesthetic and Surgical Conference – If you can only attend one comprehensive annual conference, , attend ODAC to stay connected, informed, and up-to-date in dermatology. ODAC is a four-day CE conference expertly curated to provide comprehensive, annual updates and fresh pearls in medical, aesthetic and surgical dermatology. ODAC focuses on new uses for old treatments, incorporating new treatments, products and treatment lines, critical updates in diagnosis guidelines, as well as advanced techniques for enhancing your surgical and nonsurgical patient outcomes. 

Skin of Color Update (previously Skin of Color Seminar Series) is the largest CE event dedicated to trending evidence-based research and new practical pearls for treating skin types III – VI. Attendees leave with critical annual updates and fresh practical pearls in skin of color dermatology. Earn CE in New York City with direct access to elite experts and an experience unmatched by any other event in dermatology.
Dermatology Authority – Bringing practices and new providers together as
well as helping practices obtain the tools to thrive in an ever-changing healthcare market. Their mission is: For dermatologists to stay focused on patient care, let our trusted advisors help you grow your practice. Check out the job board!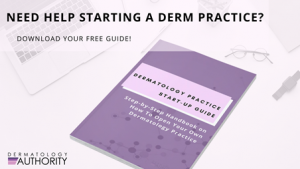 ---
DERMATOLOGY BILLING AND CODING

CMS Releases ICD-10 Assessment and Maintenance Toolkit – The ICD-10 Next Steps Toolkit gives providers the tools and information to assess ICD-10 progress using key performance indicators. With the Toolkit, providers can identify and address opportunities for improvement and maintain progress on ICD-10. The Toolkit is also available as an infographic with an accompanying Key Performance Indicators fact sheet.
ICD-10-CM Official Guidelines for Coding and Reporting
---
ASSOCIATIONS
American Academy of Dermatology (AAD)
http://www.aad.org

Dermatologic Society of Greater New York
http://www.dermsociety.org/

American Dermatological Association
http://www.amer-derm-assn.org/
The Dermatology Nurses' Association
 http://www.dnanurse.org/

The American Society of Dermatology (ASD)
http://www.asd.org/

Association of Professors of Dermatology:
http://www.dermatologyprofessors.org/
http://www.womensderm.org/
http://www.medicalaestheticsociety.org

American Society for Dermatologic Surgery
http://www.asds.net/
IMCAS – Aesthetic Surgery and Cosmetic Dermatolog
http://www.imcas.com/en
Skin of Color Society
http://skinofcolorsociety.org
Skin Cancer Foundation
http://www.skincancer.org
Acne and Rosacea Society
https://acneandrosacea.org
National Psoriasis Foundation
https://www.psoriasis.org
American Society for Dermalogic Surgery (ASDS)
https://www.asds.net
National Eczema Association
https://www.asds.net
American Society for Laser Medicine and Surgery (ASLMS)
https://www.aslms.org
American Academy of Cosmetic Surgery (AACS)
http://www.cosmeticsurgery.org
---
MEDICAL SITES
National Library of Medicine
National Institute of Health
CDC and MMWR
---
GOVERNMENT ECONOMICS
Congressional Bills–Thomas
Library of Congress
OSHA
White House
Americans for Free Choice in Medicine
---
REGULATORY COMPLIANCE
Tools to stay in compliance:
HIPAA: The Health Information Portability and Accountability Act (HIPAA) Privacy Rule provides federal protections for individually identifiable health information held by covered entities and their business associates and gives patients an array of rights with respect to that information.
CLIA: The Centers for Medicare & Medicaid Services (CMS) regulates all laboratory testing (except research) performed on humans in the U.S. through the Clinical Laboratory Improvement Amendments (CLIA). The Clinical Laboratory Improvement Amendments) are federal standards to ensure quality of all laboratory testing.
iPLEDGE: The iPledge program is committed to Pregnancy prevention. The program is a computer-based risk management program designed to further the public health goal to eliminate fetal exposure to isotretinoin through a special restricted distribution program approved by the FDA.
For more information check out the Health Care Compliance Association: 2017 Health Care Resource Guide
---
SUNSHINE ACT
Under the Sunshine ACT there entities are required to report payments or any item of value:
Manufacturers of drugs, devices, biologics, and medical supplies covered by Medicare, Medicaid, or the Children's Health Insurance Program.
Manufactures and group-purchasing organizations must disclose physician ownership or investment interests.
Examples of gifts that are required to report:

Consultation fees
Lecture honoraria
Gifts
Entertainment
Food
Travel
Education
Research
Charitable contribution
Royalty or license
Current or prospective ownership or investment interests for an unaccredited and non-certified CME program, or an accredited or certified CME program under certain circumstances
Access the CMS Open Payments site
---
AADA ADVOCACY
Supreme Court upholds Patient Protection and Affordable Care Act Government Affairs office in Washington, D.C., at (202) 842-3555 or by email at [email protected] with your health policy questions.
---
BOARD PREP RESOURCES
General dermatology books

Dermatology
Andrews' Diseases of the Skin: Clinical Dermatology
Dermatology Secrets Plus
Genodermatoses: A Clinical Guide to Genetic Skin Disorders
Comprehensive Dermatologic Drug Therapy
Hurwitz Clinical Pediatric Dermatology: A Textbook of Skin Disorders of Childhood and Adolescence
Dermatology: Illustrated Study Guide and Comprehensive Board Review
Clinical Dermatology: A Manual of Differential Diagnosis

Dermatopathology

Weedon's Skin Pathology
Lever's Histopathology of the Skin
Practical Dermatopathology
Dermatopathology: Requisites in Dermatology
Dermatopathology: Third Edition
Dermatopathology: Diagnosis by First Impression

Study guides

Dermatology Pictorial Review Book
Handbook of Dermatology: A Practical Manual
Dermoscopy: An Illustrated Self-Assessment Guide

Courses
Websites
Medical quiz websites
Atlases and slides

Atlas of Clinical Dermatology
National Library of Dermatologic Teaching Slides
Genital Dermatology Atlas
Color Atlas of Dermatology