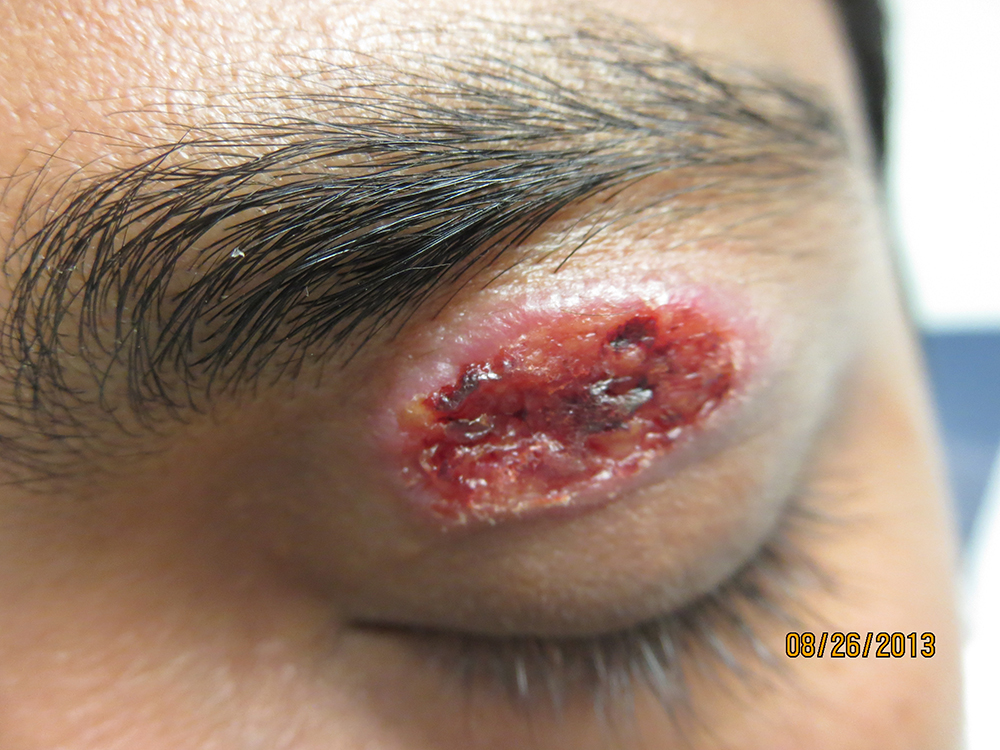 Correct Answer:  C
Explanation: This is cutaneous leishmaniasis. Amastagotes are seen in dermal macrophages. Leishmaniais grows on Nicolle-Novy-MacNeal media or chick embryo media. The CDC does complimentary diagnoses for leishmaniasis with PCR. Old World cutaneous leishmaniasis and New World leishmaniasis typically resolves without treatment, but is treated to minimize scarring and prevent dissemination. The treatment of choice is parenteral pentavalent antimoials for cutaneous and mucocutaneous forms, while liposomal amphotericine B is used for visceral leishmaniasis.
Reference: Handler MZ, Patel PA, Kapila R, Al-Qubati Y, Schwartz RA.
J Am Acad Dermatol. 2015 Dec;73(6):911-26; 927-8. doi: 10.1016/j.jaad.2014.09.014. Review.
Dermatology. Bolognia, Jorizzo, Schaffer-3rd/chapter-83/protozoa
Don't Agree? Tell us why in the comments section below.