Anthony Sarandrea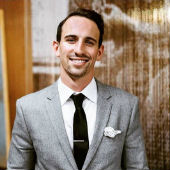 Anthony Sarandrea is an entrepreneur, keynote speaker, and philanthropist who runs a profitable portfolio of websites ranging from commerce to content blogs, without ever raising outside funds.
Anthony bootstrapped his way to building a large digital advertising agency,
Siteflood.com
, and consults for several Fortune 500 & Fortune 1000 companies on branding, sales, and direct marketing strategies.
Anthony is a sought-after company advisor in the ecommerce and marketing technology industries. His work has been featured on Forbes and Entrepreneur magazine, among other publications.