Dmitri Wall, MD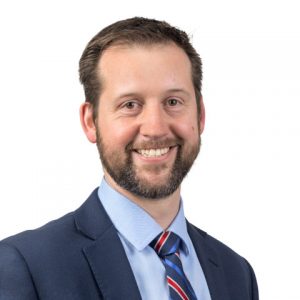 Dr. Dmitri Wall is a consultant Dermatologist with a special interest in hair disorders. A graduate of University College Dublin, Ireland, he completed higher specialist training with the Royal College of Physicians of Ireland before undertaking an international hair fellowship in Melbourne, Australia with Professor Rodney Sinclair. Since his return in 2019, he has worked as a consultant in St James's Hospital, Dublin, Ireland, and Hair Restoration Blackrock, Dublin, Ireland.
Dr. Wall also has a special interest in health informatics. He has obtained an MSc through Trinity College Dublin, Ireland, and has worked with Professor Alan Irvine and the Irish Skin Foundation charity, over the last decade, to develop the not-for-profit company National and International Skin Registries (NISR), that develops international patient registries. Dr. Wall has combined interests in hair and health informatics to lead development, along with colleagues in Australia – Rodney Sinclair, Bevin Bhoyrul; the U.K. – Nekma Meah; and South Africa – Katherine York, of a global network of patient registries for alopecia areata with a view to improving international collaboration and facilitating re-use of comparable clinical data.
Most recently Dr. Wall has worked with colleagues internationally to establish two global, physician-entered, anonymized patient registries, SECURE-AD (Alan Irvine – Ireland, Carsten Flohr – United Kingdom, Phyllis Spuls, Annelie Musters, Angela Bosma – The Netherlands) and SECURE-Alopecia (Rodney Sinclair, the U.K. – Nekma Meah; and South Africa – Katherine York; Ireland – Alan Irvine), to record and analyze outcomes of COVID-19 positive patients suffering from atopic dermatitis and all forms of alopecia, respectively.