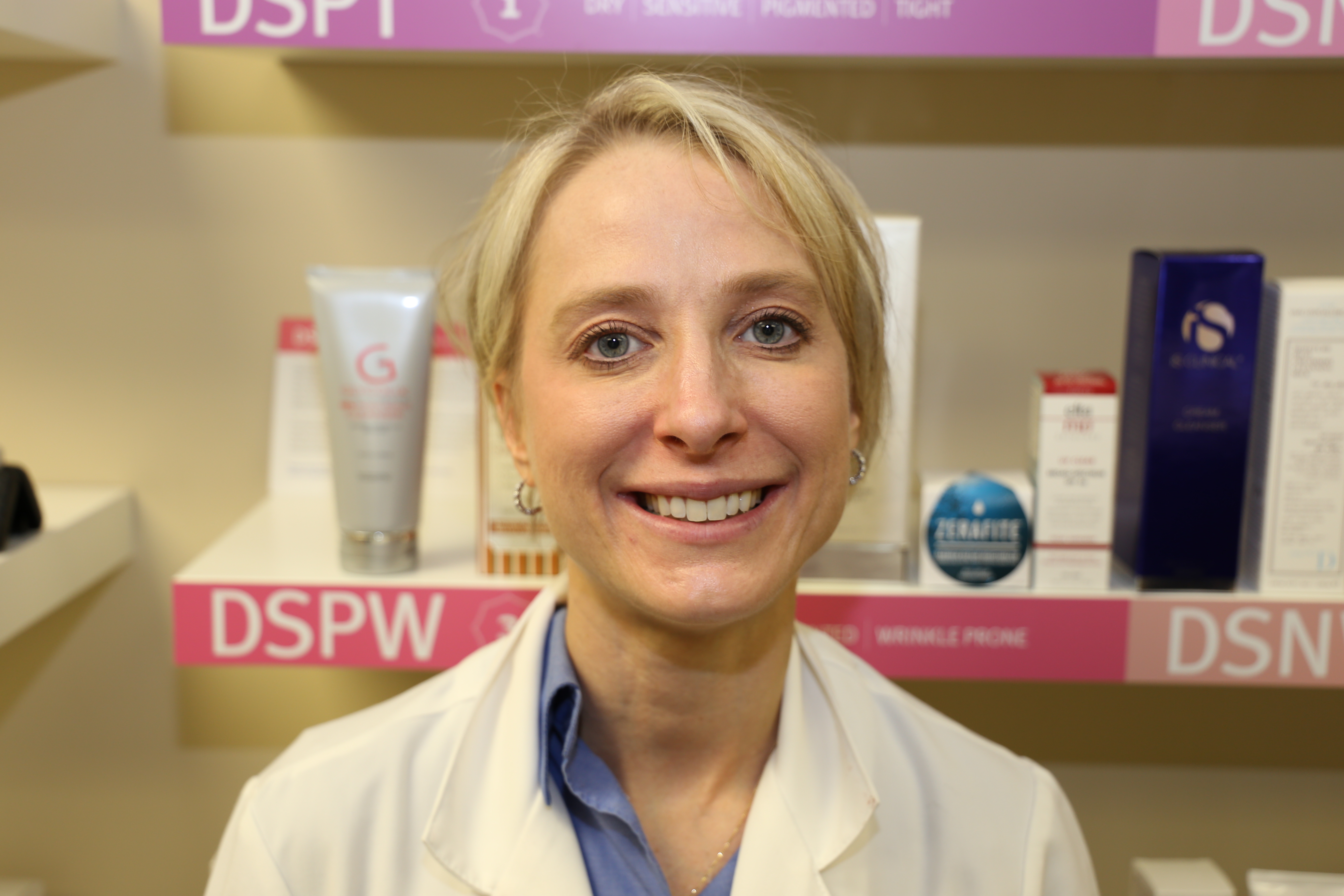 Dr. Autumn Starnes
Dr. Starnes grew up with eight siblings in La Crosse, Wisconsin.  She graduated from Luther High School in La Crosse and went on to graduate Magna Cum Laude from Bethany College with an Associates degree in Liberal Arts.  She graduated from the University of Wisconsin Magna Cum Laude with a Bachelor of Arts degree.  Her majors were Psychology and Pre-Medicine.
Dr. Starnes graduated in the inaugural class at Virginia College of Osteopathic Medicine in Blacksburg, VA.  As a student she spent time in Norton, Virginia rotating at Norton Community Hospital.  Autumn completed her Osteopathic Internship at University Hospitals Richmond Medical Center in Ohio.
Dr. Starnes attended Dermatology residency at University Hospitals Case Medical Center in Cleveland, OH.  During her training she completed research in calciphylaxis, mechanisms of hair loss and clinical and molecular effects of fractionated laser treatment.  Autumn is published in medical journals on topics such as Lasers, Leukemia Cutis, Cutaneous Tumors and Amyloidosis.
Autumn was the 2011 Recipient of the University Hospitals Case Western Reserve Photo Medicine Award.  This award is given to the resident who has accomplished the most significant research in Medicine related to Laser and Light Treatment.
Cutting Edge Dermatology PLLC was established by Dr. Starnes in 2011 in Norton,VA.  Being the only dermatology clinic within a 50-mile radius provides a truly diverse population of dermatologic conditions for Dr. Starnes.  We strive daily to provide comprehensive dermatologic care and opinion.  
Dr. Starnes is a Member of the following professional organizations:
American Osteopathic College of Dermatology
American Osteopathic Association
American Medical Association
American Academy of Dermatology
Virginia Osteopathic Medical Association