Dustin Marks, BS – Matthew Mansh, MD
As of February 2020:
Matthew Mansh, MD, FAAD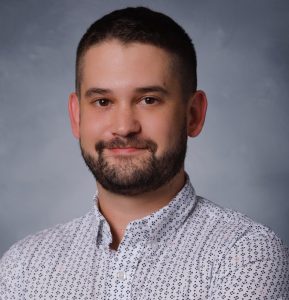 Dr. Mansh, MD, FAAD is an Assistant Professor of Dermatology at the University of Minnesota. He is originally from Philadelphia, PA and completed his undergraduate degree in Molecular Biology at Haverford College in Haverford, PA. He completed medical school at the Stanford University School of Medicine in Stanford, CA, his internal medicine internship at the California Pacific Medical Center in San Francisco, CA, and his dermatology residency at the University of Minnesota in Minneapolis, MN. He also completed a clinical research fellowship in Transplant Dermatology at the University of California, San Francisco. He is the director of the University of Minnesota Dermatology Gender Care Clinic, where he coordinates all gender care services including minimally invasive gender-affirming procedures and the management of cutaneous side effects of hormone therapy among transgender and other gender diverse individuals. He currently serves on the executive board of the American Academy of Dermatology (AAD) Expert Resource Group on Sexual and Gender Minority Health and conducts clinical and epidemiology research focused on skin cancer prevention and health disparities that affect sexual and gender minorities.
Dustin Marks, BS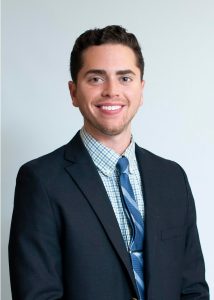 Dustin Marks is currently in his fourth year of medical school at the George Washington University in Washington, D.C. His areas of interest include hair loss and scalp disorder in addition to LGBTQ health.