Elizabeth (Lisa) Swanson, MD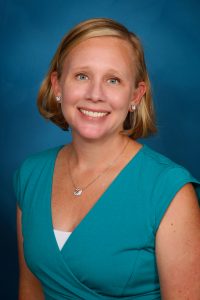 As of September, 2019:
Dr. Swanson is a board-certified dermatologist and pediatric dermatologist. She was born in New Orleans, Louisiana, and raised in Scottsdale, Arizona. She attended college at the University of Colorado at Boulder, graduating with honors as an English major. After that she obtained her medical degree from Tulane University School of Medicine in New Orleans. She performed her internship at Mayo Clinic in Scottsdale, Arizona, and went on to complete her dermatology residency at Mayo Clinic in Rochester, Minnesota. After that, she completed a fellowship in Pediatric Dermatology at Phoenix Children's Hospital in Arizona.
She served as Treasurer, Vice President and President of the Colorado Dermatological Society. She is a member of the Legislative Council for the Colorado Medical Society. She is an active lecturer at conferences discussing pediatric dermatology with audiences across the country. She has been selected as a "Top Doc" by 5280 Magazine every year from 2012 thru 2019. She is on staff at Rocky Mountain Hospital for Children where she sees hospital consults and performs procedures.