Sima Jain, MD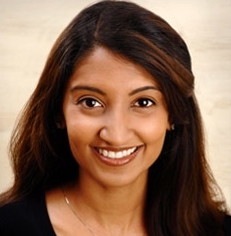 Dr. Sima Jain is a board-certified dermatologist with special interests in hormonal acne, pediatric dermatology, prevention and early detection of skin cancer, cosmetic dermatology and dermatologic surgery.
Dr. Jain graduated from Johns Hopkins University in Baltimore, Maryland and received her medical degree at the University of Florida in Gainesville, Florida. She completed her dermatology residency at the University of Illinois at Chicago Medical Center and served as chief resident during her final year due to her leadership and excellence in teaching.
Since completing her training, she has continued to receive awards for excellence in patient care and is actively involved in medical education. She is currently an Assistant Clinical Professor of Dermatology at the University of Florida College of Medicine. She has also authored multiple articles in peer-reviewed journals and has been an invited speaker at national dermatology meetings. She is the author of Dermatology: Illustrated Study Guide and Comprehensive Board Review, which was published in 2012 and quickly became one of the best-selling dermatology board review books in the country. She recently published the second edition in 2017 due to the popularity of the first edition. Dr. Jain is a member of the American Academy of Dermatology (AAD) and is a Diplomate of the American Board of Dermatology. She is the founder and medical director of ClearSkin Dermatology in Orlando, Florida. Outside of clinical practice, she enjoys traveling, yoga, teaching and spending time with her husband and three children.