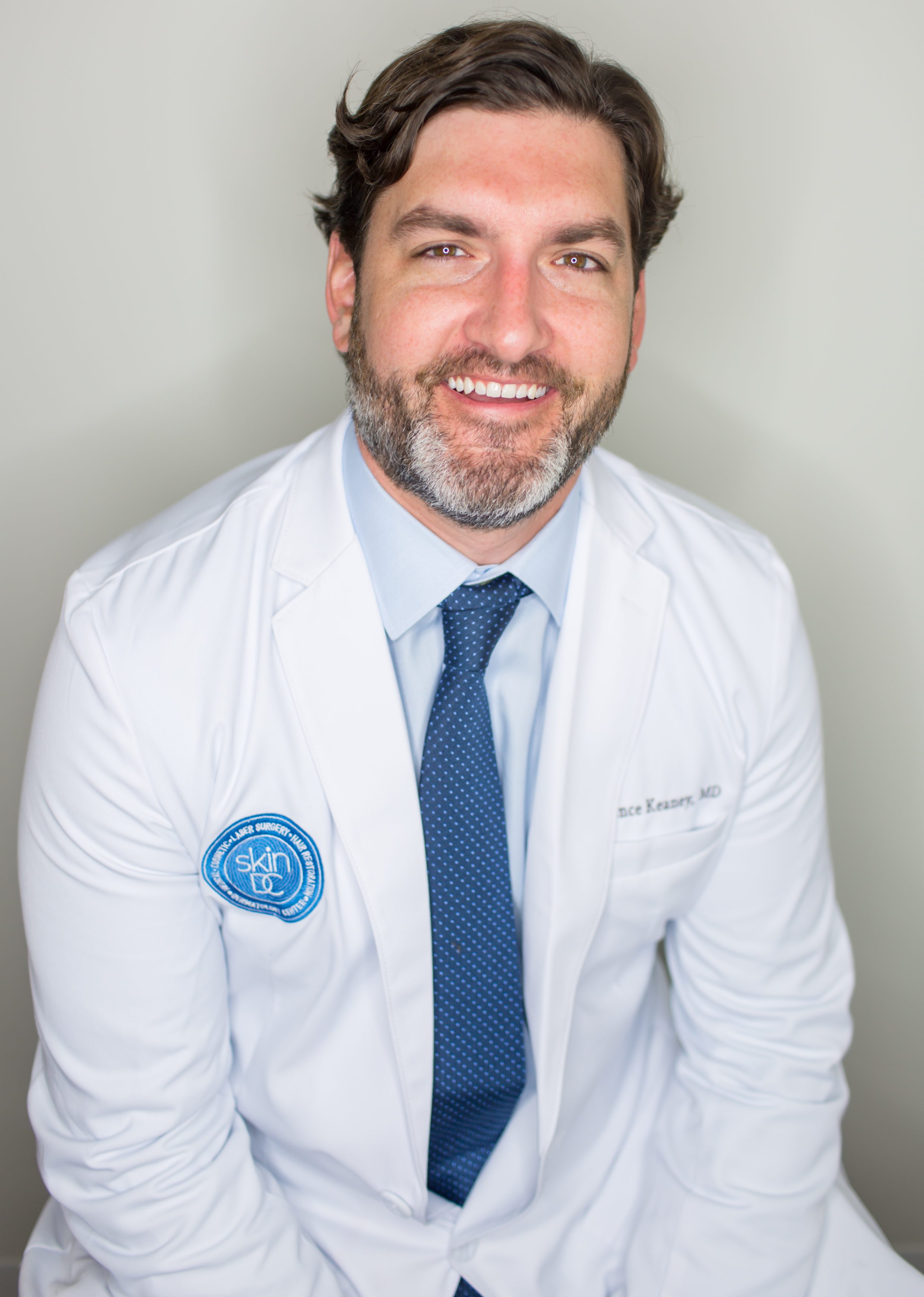 Terrence Keaney, M.D., FAAD
Terrence Keaney, M.D. is a board certified dermatologist with specialized training in cutaneous laser, hair, and dermatologic surgery. Dr. Keaney graduated from University of Virginia School of Medicine and was elected as a member of the Alpha Omega Alpha national medical honor society. His dermatology training included a residency at the University of Miami (FL), a clinical research fellowship at the University of California, San Francisco (UCSF), and a fellowship in laser surgery.
Dr. Keaney is co-founder of SkinDC, a private practice in the Washington, DC area, Assistant Clinical Professor at George Washington University and Howard University Departments of Dermatology, and Director of the Laser and Lipoatrophy Clinic at the Washington, DC, Veterans Administration (VA) Hospital.  Dr. Keaney's clinical and research focus is on how gender impacts aesthetic and dermatologic treatment. He has authored and published several peer-reviewed journal articles in such publications as Dermatologic Surgery, Journal of the American Academy of Dermatology, and Journal of Investigative Dermatology. His expertise has made him a frequent speaker at medical professional meetings where he has delivered over 75 national and international lectures.  Dr. Keaney is often invited to discuss the latest dermatologic developments in the media with features in the New York Times, GQ magazine, Vanity Fair, Esquire magazine, Town & Country Magazine, Men's Health Magazine, Men's Fitness Magazine, Details Magazine, and Fox News.
Professional Affiliations:
Assistant Clinical Professor, George Washington University Hospital
Director of Laser and Lipoatrophy Clinic, Washington DC Veterans Affairs (VA) Hospital
Assistant Professor of Dermatology, Howard University Hospital
American Academy of Dermatology (AAD)
American Society for Dermatologic Surgery (ASDS)
American Society for Laser Medicine and Surgery (ASLMS)
International Society of Hair Restoration Surgery (ISHRS)
Washington Clinicopathologic Society
Washington DC Dermatologic Society