Vivian W. Bucay, MD, FAAD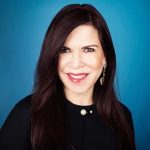 Dr. Vivian Bucay serves on the volunteer faculty as Clinical Assistant Professor in the Department of Physician Assistant studies at the University of Texas Health Science Center in San Antonio, Texas. She received her undergraduate degree from The Johns Hopkins University and her medical degree from the Baylor College of Medicine.
Dr. Bucay completed her dermatology training at the University of Miami and the Baylor College of Medicine in Houston, TX. She practiced for eight years in Mexico City before relocating to San Antonio, TX, in 1999.