WHITNEY P. BOWE, MD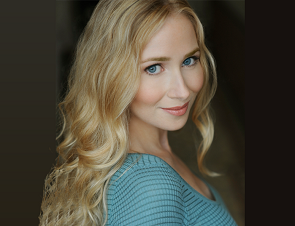 Associate Editor
Assistant Clinical Professor of Dermatology
State University of New York at Downstate School of Medicine
Brooklyn, NY
With a passion for both clinical and aesthetic dermatology, Dr. Bowe is committed to achieving and maintaining the health and radiance of her patients' skin. Subsequent to graduating summa cum laude from Yale University, Dr. Bowe was awarded a full tuition merit-based scholarship to attend the University of Pennsylvania School of Medicine. Upon graduating at the top of her class, she pursued her dermatology residency at SUNY Downstate Medical Center, where she currently holds the rank of Clinical Assistant Professor of Dermatology, teaching laser and cosmetic procedures to future dermatologists.
Dr. Bowe is a physician scientist, actively engaged in clinical research and frequently called upon to give lectures to her peers and provide guidance to industry leaders. Her research work has garnered media attention from CNN, BBC, NBC, The Wall Street Journal and The New York Times. The author of over 25 articles and book chapters, Dr. Bowe has lectured and presented research at over 30 national and international conferences. Her microbiological work has resulted in a patented technology with therapeutic potential as a naturally-derived topical agent for acne sufferers. She strives to translate her knowledge of cutting edge research into extraordinary patient care.
Quoted in magazines such as SELF and GLAMOUR, Dr. Bowe is often called upon by the media to provide her expert opinion on subjects such as skin rejuvenation, cutting-edge light and laser techniques, and the relationship between diet and acne. Dr. Bowe is recognized for identifying safe and effective skin care products and acts as a non-exclusive consultant for skin care industry leaders such as Johnson & Johnson and Procter & Gamble. Among her numerous accolades, she has been listed in Marquis Who's Who in America and named a Beckman Scholar, a Westinghouse Scholar, and a 21st Century Gamble scholar. In her free time, Dr. Bowe enjoys spending time with her daughter and husband, also a physician. She resides with her family in Chappaqua, NY.
Co-Author on "Natural Ingredients: How to Incorporate Them Into Your Practice" is Liza R. Braun, BA. Sackler School of Medicine, Tel Aviv, Israel.