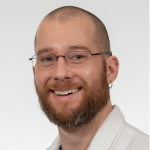 Join Michael Payette, MD, Assistant Professor of Dermatology and Associate Residency Program Director at University of Connecticut for a Next Steps in Dermatology webinar. The purpose of this webinar will be to review high-yield and representative genodermatoses from multiple categories of genetic disorders. 
At the end of the webinar, participants should be able to:
Identify the different categories of genetic disorders

Describe representative features of some genodermatoses in these categories

Enhance their ability to recall salient features of some genodermatoses using visuals and/or mnemonics.
Made possible by support from ORTHO DERMATOLOGICS. Published by Next Steps in Derm / SanovaWorks. 
Click here for bio