On this Mnemonic Monday, we challenge you to remember the branches of the facial nerve with the following mnemonic:
To Zanzibar By Motor Car
Temporal
Zygomatic
Buccal
Marginal mandibular
Cervical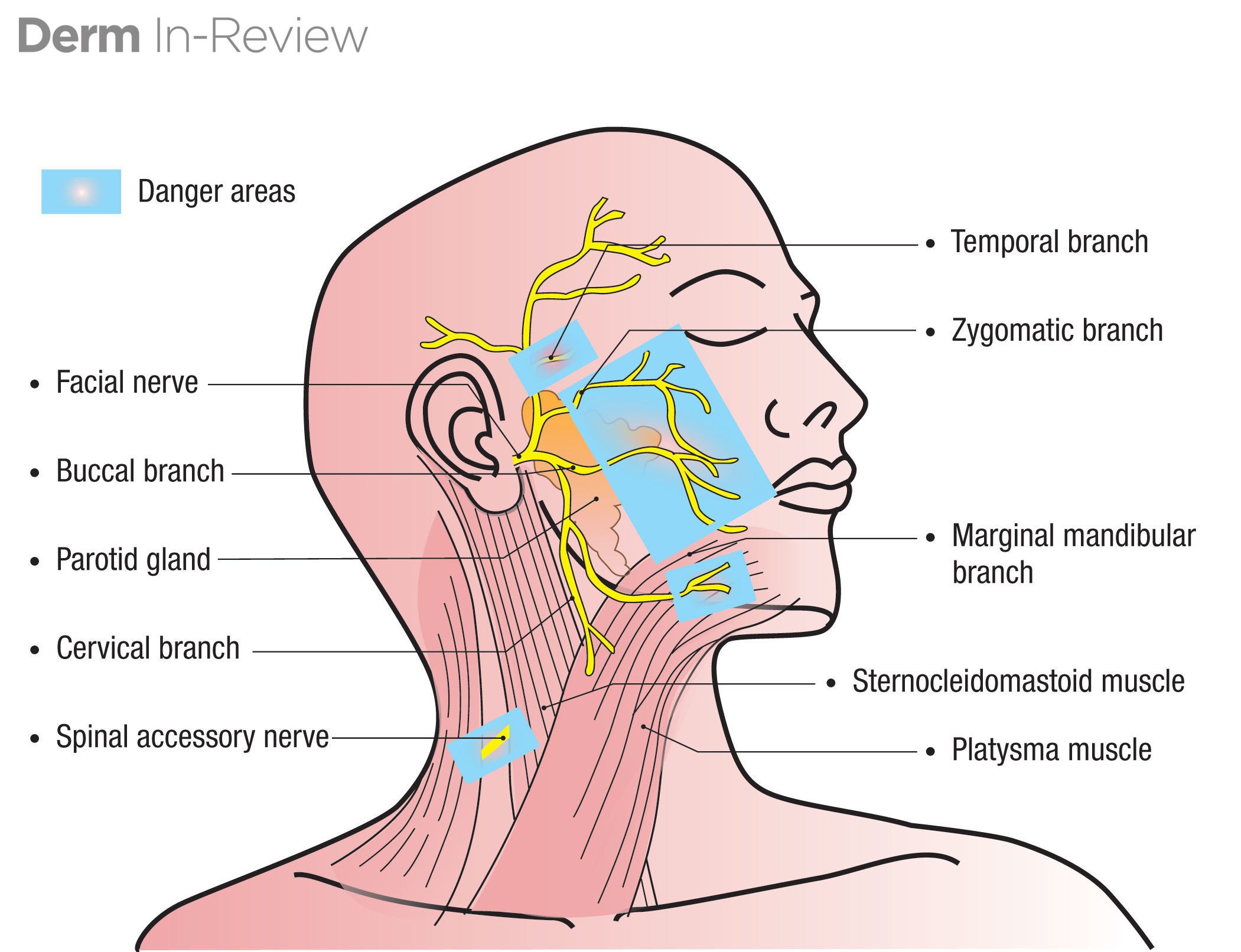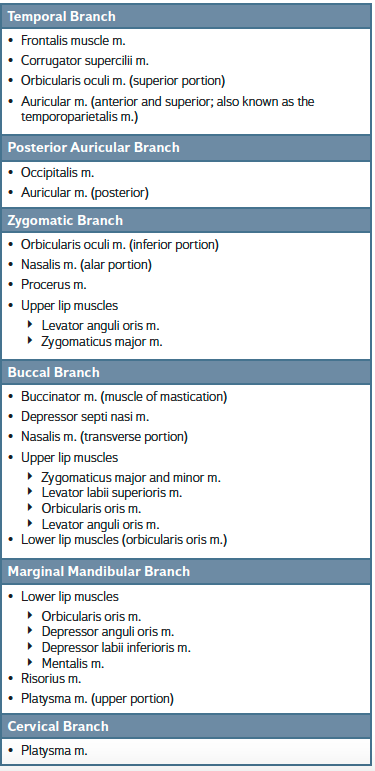 Click HERE to print your mnemonic card.
Study More!
Need a refresher on head and neck anatomy? Check out the following pages of your 2019 Derm In-Review Study Guide: 253-256
Don't have a copy? Sign up for Derm In-Review and download the digital version here.
Further Reading
Check out the following case reports published in the Journal of Drugs in Dermatology (JDD):
ABSTRACT
Objective: Vascular events are among the most dreaded complications of safe soft tissue filler injections. The aim of the present study is to present a practical guide for regional facial soft tissue filler injections, which is founded in anatomy and considers safety as its first priority. 
Material and Methods: The study sample consisted of 20 fresh (non-embalmed) hemi-faces from 10 Caucasian body donors (7 females, 3 males) with a mean age of 83.5±6.8 years and a mean BMI of 25.3±4.3 kg/m2. Injections of the upper, middle and lower faces of the body donors were performed using a commercially available hyaluronic acid-based soft tissue filler. 
Results: The results of the layer by layer dissections revealed that the injected material was separated from crucial neuro-vascular structures by fascial and/or muscular planes, which were not permeated by the product. Utilizing a single cutaneous access point per facial region, safe planes can be reached.
Conclusion: This study provides a practical guide for safe soft tissue filler injections for the upper, middle, and lower face. Using cadaveric dissections and dyed product revealed that the targeted facial planes are separated either by fascial planes or by muscular tissue from arterial vasculature.
Read the full article here. Don't have a JDD subscription? Subscribe here.
J Drugs Dermatol. 2019;18(9):896-902. 
ABSTRACT
The use of dermal fillers has increased manifold over the past decade, which has been attributed to the ever-increasing need of the population for being young. Fillers have become quite popular both among patients and treating physicians due to their quick and quite predictable results. Filler injection is a safe procedure in the hands of an experienced provider using appropriate technique. Nevertheless, various adverse effects to fillers have been reported that range from mild injection site complications, such as pain and bruising, to severe complications, like tissue necrosis, retinal artery occlusion, and infections. The esthetic provider should be aware of and be able to quickly recognize such complications, and be confident in managing them. In this article we highlight the various adverse effects noted with the use of fillers and discuss prevention and management.
Read the full article here. Don't have a JDD subscription? Subscribe here.
J Drugs Dermatol. 2020;19(9):829-832. doi:10.36849/JDD.2020.5084
Test your knowledge!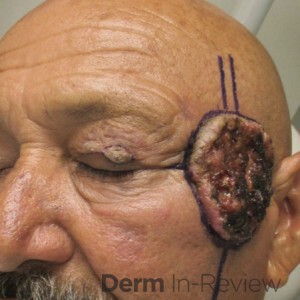 While performing Mohs micrographic surgery for this squamous cell carcinoma (shown in picture), you sever a nerve that lies superficially in the temple, just beneath the thin dermis and subcutaneous fat. The patient would have trouble performing which of the following?
A. Raising his eyebrows
B. Grimacing
C. Smiling
D. Closing his eyes
E. Chewing food
To find out the correct answer and read the explanation, click here.
Did you enjoy this mnemonic? You can find more here.
Brought to you by our brand partner Derm In-Review.  A product of SanovaWorks.