Derm In-Review Advisory Council Member, Dr. Ramya Kollipara, searched the journals so that you don't have to! She reports on important take-aways from different dermatology journals for the months of October, November, and December of 2018.
It is key to keep in mind that "important" is subjective and what is contained in this review is one person's view of what should be remembered from these months of the literature.
Best of October 2018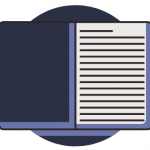 Association of Bullous Pemphigoid With Dipeptidyl-Peptidase 4 Inhibitors in Patients With DiabetesEstimating the Risk of the New Agents and Characterizing the Patients.
Kridin et al. JAMA Dermatol 2018; 154(10):1152-58.
DPP-4 inhibitor (especially vildagliptin over linagliptin) use was associated a 3-fold increased risk of BP. These patients had a higher rate of mucosal involvement and lower mean peripheral eosiniphil counts. Clinical improvement in BP was noted after discontinuation of DPP-4 inhibitors and should be considered in patients with BP on these medications.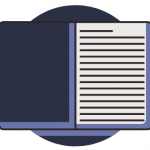 Association Between Autoantibody Phenotype and Cutaneous Adverse Reactions to Hydroxychloroquine in Dermatomyositis.
Wolstencroft et al. JAMA Dermatol 2018;154(10):1199-1203.
Patients with dermatomyositis with anti-small ubiquitinlike modifier 1 activating enzyme antibodies are at increased risk of developing hydroxychloroquine-associated skin eruption due to differences in disease mechanisms between different autoantibody groups. No other dermatomyositis autoantibody subset had a positive or negative associated with skin eruption associated with hydroxychloroquine.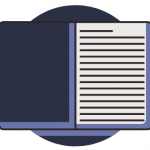 Clinically amelanotic or hypomelanotic melanoma: Anatomic distribution, risk factors, and survival.
Wee at al. JAAD 2018; 79(4):645-651.
Skin phototype 1, red or blond hair color, actinic keratosis, nodular, desmoplastic and LM subtype, increased Breslow thickness and increased mitoses were independently associated with amelanotic or hypomelanotic melanoma. The face, ears, lateral aspect of the neck, upper arm, posterior forearm, dorsal hand, anterior lower leg were associated with increased odds of amelanotic or hypomelanotic melanoma compared to the upper back. Mortality was higher for amelanotic or hypomelanotic melanoma than for pigmented melanoma but then was similar when Breslow thickness was taken into account.
Best of November 2018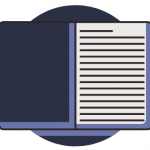 Trajectories of Nevus Development From Age 3 to 16 Years in the Colorado Kids Sun Care Program Cohort.
Asdigian et al. JAMA Dermatol 2018;154(11):1272-80.
Nevus accumulation increased linearly over time. Hispanic and nonhispanic white boys accumulated nevi at a faster rate than girls. Girls accumulated more nevi on body areas intermittently exposed to the skin. New nevi appearance plateaued on sites chronically exposed to the skin in both boys and girls by age 16 years.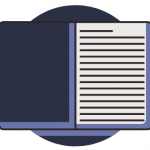 Prescribed Exercise With Compression vs Compression Alone in Treating Patients With Venous Leg Ulcers: A Systematic Review and Meta-analysis.
Jull et al. JAMA Dermatol 2018;154(11):1304-1311.
Adding exercise to compression for venous leg ulcers increased healing rates. The biggest improvement was seen with progressive resistance exercise plus physical therapy in addition to compression.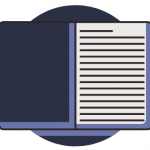 Clinical and histopathologic features of paraneoplastic granuloma annulare in association with solid organ malignancies: A case–control study.
Mangold et al. JAAD 2018;79(5):913-920.
Paraneoplatic GA is rare and 4/7 cases in the case-control study were associated with lung cancer. Histologically and clinically, paraneoplastic and classic GA were similar. Paraneoplastic GA was more likely to be generalized, refractory to treatment, and had perivascular inflammatory cells on histology.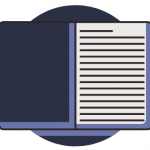 Pregnancy outcomes in patients with vitiligo: A nationwide population-based cohort study from Korea.
Park et al. JAAD 2018;79(5):836-842.
Retrospective cohort study of 4738 pregnancies in women with vitiligo with age-matched controls without vitiligo. Patients with vitiligo had a lower live birth rate and a higher incidence of spontaneous abortion.
Best of December 2018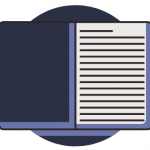 Risk of Subsequent Cutaneous Melanoma in Moderately Dysplastic Nevi Excisionally Biopsied but With Positive Histologic Margins.
Kim et al. JAMA Dermatol 2018;154(12):1401-1408.
Multicenter cohort study of 467 moderately dysplastic nevi with clear clinical margins but positive histologic margins found no cases of cutaneous melanoma at biopsy site. Follow up was 6.9 years. Patients with 2 or more biopsied dysplastic nevi had an increased risk of developing melanoma at a separate site.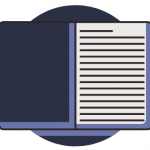 CADM1 is a diagnostic marker in early-stage mycosis fungoides: Multicenter study of 58 cases.
Yuki et al. JAAD 208;79(6):1039-46.
Cell-adhesion molecule 1 gene (CADM1) is a tumor suppressor gene and in this retrospective study immunohistochemical staining with CADM1 was done on MF and inflammatory skin disorder samples. 95% of MF samples were positive for CADM1 while none of the inflammatory skin disease samples were positive. CADM-1 positive cells can be seen in early MF when there are fewer infiltrating cells and may be a useful early diagnostic marker.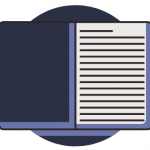 Secondary primary melanomas: increased risk and decreased time to presentation in patients exposed to tanning beds.
Li et al. JAAD 2018; 79(6):1101-1108.
67% of patients with history of tanning bed use had their second primary melanoma diagnosed at the time of or within 1 year of their original diagnosis versus only 28% of nontanners. Median time to diagnosis of the second primary in tanners was 225 days versus 3.5 years in non-tanners.
BONUS PICKS FROM THE JDD
Hand-picked by Dr. Adam Friedman, Senior Editor of Derm-In Review (part of ODAC's "Journal of Drugs in Dermatology (JDD): A Year in Review" lecture)
October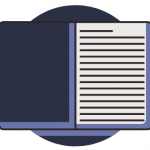 Efficacy of Systemic Dapsone Treatment for Pyoderma Gangrenosum: A Retrospective Review
Din et al. JDD 17.10 (2018): 1058-1060.
27 patients  – adjunctive tx

15.6% complete healing
81.3% partial improvement
3.1% demonstrated no response

3.7% requiring cessation of dapsonetherapy due to AE (MetHb)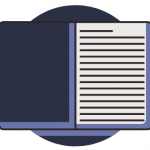 Epidemiology of Skin Diseases in a Diverse Patient Population
Gaulding et al. JDD 17.10 (2018): 1032-1036.
65969 new dermatology patient visits

37% (n = 24086) black/African American
4% (n = 2776) Asian
0.4% (n = 260) Native American
7% (n = 4538) other

Follicular disorders occurred with an increased frequency in Type V skin.
Socioeconomic status (SES) impact

Eczema or dermatitis was the most frequently encountered lowest
November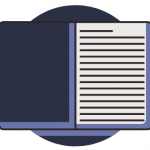 Adverse Medical Conditions Across Treatment Options in Patients With Psoriasis: A Claims-Based Analysis
Wu et al. JDD 17.11 (2018): 1211-1218
Infection was the most frequent (28.7%–41.8%).

ADA, ETN, and UST were associated with a lower risk of infections then conventional tx (aHR: 0.93, 0.92, and 0.86, respectively, all P < 0.05).

ADA was associated with a lower risk of malignancies (aHR: 0.71, P less than 0.05)
ETN was associated with a lower risk of respiratory disease (aHR: 0.80, P < 0.05).
Biologic therapies were associated with similar or lower risk then the oldie but goodies
 December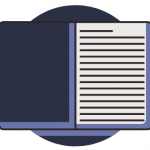 Gastrointestinal Signs and Symptoms Related to Inflammatory Bowel Disease in Patients With Moderate-to-Severe Psoriasis
Feldman et al. JDD 17.12 (2018): 1298-1308
740 PsO patients and 1411 non-PsO controls

GI signs and symptoms assessed:
Belly pain
Feeling full/bloated
Diarrhea
Mucus in stool
Blood in stool
Unintentional weight loss

All 6 were more prevalent in PsO patients compared with non-PsO controls.
Did you enjoy this Journal Review Series? Find previous ones here.