Now in its 16thyear, ODAC Dermatology Aesthetic & Surgical Conference remains one of the must-attend annual CME events for physicians in the dermatology field. Founded in 2003 by dermatology pioneer, Dr. Perry Robins and led by some of the most renown experts in dermatology, including Dr. James Spences, Dr. Joel Cohen, Dr. Susan Weinkle, and Dr. Adam Friedman, ODAC offers the perfect blend of medical, aesthetic, and surgical dermatology updates, keeping both young and experienced physicians at the forefront of innovation.
For dermatology residents, ODAC has proven to be an invaluable resource for career development, providing the opportunity to network with thought leaders in the field, enjoy a resident-focused track with hands-on training opportunities, and participate in their Advanced Resident Training & Education (ARTE)program, which extends 125 scholarships to qualifying U.S.-based dermatology residents.
Without further ado, here are the top 3 reasons why you should attend ODAC:
1.) Content
ODAC brings in the top speakers, world-round experts in the dermatology field ranging from procedural to medical dermatology and beyond. Attendees gain actionable knowledge and insights from EVERY session they attend. Just take a peek at their jam-packed agenda and roster of speakers. With more expert panels than ever, exceptional breakout sessions including workshops and intimate working groups, live patient demonstrations and hands-on training opportunities, CONTENT truly is the number one reason to attend. But don't take our word for it, head over to their site and take a peek at their program.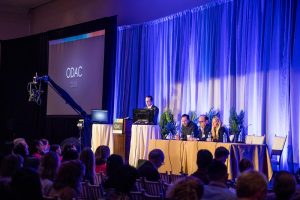 2.) ODAC Community
Truly a unique aspect of ODAC, attendees are always left with a sense of belonging and feel compelled to come back year after year.  By keeping the conference rather small (800 attendees in 2018), ODAC fosters an environment of networking and interaction parallel to none.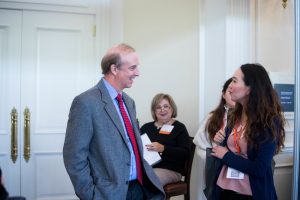 3.) Career Development
There is no doubt that being part of ODAC can play a tremendous role in career development. For those of you who didn't know, ODAC is backed by some big deal media partners, such as the Journal of Drugs in Dermatology(JDD) and Derm In-Review, which means that when you attend ODAC, you also have access to these resources, all under one room, creating a unique learning and networking opportunity.
Do you need more reasons? We can give you one more: you can earn Up to 32.25 AMA PRA Category 1 Credits™and fulfill your obligation to keep up to date with the latest research, treatments, and products. Blaze your trail to better patient care and gain actionable insight and practical pearls from the innovators shaping the future of Dermatology.
Did you enjoy this article?  Read more articles on career development here.