Hair loss crosses the generations. It is probably one of the least discussed diagnoses because there is a shame effect. Often times, people also feel discouraged because they have probably used countless OTC treatments which promised to make their grow hair but failed to work.
A patient of mine once told me: "I'm so glad you encouraged me to talk about my hair loss. I would have never brought it up to you…", a story that I have heard many times from my peers and colleagues.
Encouraging patients to discuss their hair loss concerns is the first step in growing your hair loss practice. Equally important is to have your existing patients be your main source of referrals.
Your challenge here is delivering the results you need to have your hair patients posting, sharing and referring. I have found this to be one of the strongest channels to locate hair patients. While your patients might not be talking about it, they are certainly thinking about it. They take it upon themselves to research and become aware of what treatments are available and what their options are. Tap into that, walk them through their options and be clear about what to expect as far as results.
To give you some insight into the value of referrals, here are some stats that confirm why this should be a central focus as you look into growing your hair practice:
Referred customers:
are 4 times more likely to try a new product1
are almost 20% more loyal that through other means1
spend almost 13% more1
There are many great resources available to help you learn how to build patient-based referrals, however a couple of my top tips are:
Be aware of and build your online presence
Have a system for tracking, managing and analyzing referrals1,2
Offering a reward program in place increases chances of referral1
The size of the reward doesn't make a difference1
Create a "New Patient Guide" for your staff
Be sure to include great follow-up procedures
To find out more on how to become a hair expert in your area and how to grow your hair practice through referrals among other tips, be sure to attend my upcoming Generational DermatologyTM Palm Springs Symposium (March 22-25).
To register, click here
References:
1. https://www.practicebuilders.com/blog/19-patient-referral-tips-to-help-your-practice-grow/
2. http://blog.evisit.com/4-simple-steps-to-increase-your-patient-referrals
About Wendy E. Roberts, MD
Founder and Chairperson, GDerm Symposium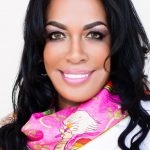 As a preeminent Board Certified Dermatologist and Board Certified Dermatopathologist, Dr. Wendy Roberts specializes in Cosmetic Dermatology, Generational DermatologyTM, and Ethnic Skin of Color. Generational DermatologyTM is a practice she's very passionate about which imparts education and science to help treat patients proactively targeting their individual aging skin needs. To learn more about Dr. Roberts, visit http://www.wendyrobertsmd.com