Part 1 of 2 in a series
If you are starting a practice from scratch, whether or not you have been in another practice initially, one of the most daunting tasks can be to hire staff. After all, there are so many applications and the individuals generally seem great during the interview process! How does one make the final cut or even start the process?
Finding Candidates
While it is always possible to pay a recruiter for hires such as secretaries or nurses, these positions can generally be filled via local sources. Online application services are generally the best as they allow younger candidates to apply to multiple jobs. These services also show that the applicants have some familiarity with the digital world. Indeed and Glass Door are two services that we have used recently with good results. Monster.com is also helpful in certain areas. LinkedIn can also be helpful, but the site tends to be a bit pricey.
Once you have an employee or two there are often referrals for any future hires you may need. We offer a small bonus to employees who successfully refer a friend or acquaintance to us. Generally, this encourages the best candidates as these hires will be working with the team and a poor referral would reflect accordingly on the referrer.
Pre-Screening
In order to save time and the challenge of saying 'no' in person it is often best to pre-screen employees for hire. This may be as simple as a phone call or brief, in-person meeting if the candidate is dropping off a resume.
It is essential to assess the voice, greeting, smile and demeanor of any candidates. While it may seem pressing to have employees in place for a new practice, these same employees can make or break the practice so it is important to hire wisely! In our 'in-person' pre-screen process, we look for telltale clues such as poor hygiene, incorrect grammar, poor spelling on the application. Most importantly, how they treat our staff when first arriving. For phone screens, it is helpful to pose a few simple questions regarding their employment and why they wish to have the job to see how the applicant thinks. Many individuals will apply to jobs without the correct qualifications. So it is helpful to ask detailed questions on the phone screen to make sure they do, indeed, understand and have the qualifications necessary.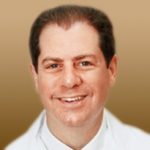 Dr. Schlessinger hosts the Cosmetic Surgery Forum
Nov. 29 – Dec. 2, 2017 at The Bellagio – Las Vegas, NV
For more information, visit www.CosmeticSurgeryForum.com.