Jeremy A. Brauer MD, Director of Clinical Research at the Laser & Skin Surgery Center of New York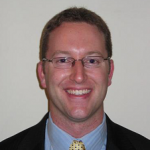 Next Steps (NS): In regards to dermatology, what are your special areas of interest?
Dr. Jeremy Brauer (JB): I am completing fellowship in my primary areas of interest–Mohs micrographic surgery, laser surgery, and clinical research. More specifically, I have an interest in melanoma and non-melanoma skin cancer. Also, vascular birthmarks, scar revision, pigmented lesions, and tattoo removal.
NS: Why did you choose the direction of a fellowship after residency?
JB: I chose to pursue additional training after residency for several reasons. Having a specific interest in skin cancer and Mohs surgery, I wanted focused training. Most of all in this specialized excision and reconstruction technique. Furthermore, this specific fellowship has provided me with an unparalleled opportunity to pursue cutting edge clinical and translational research.
NS: You have been published in numerous peer reviewed journals and have presented at many conferences. What do you think have been your pivotal steps to becoming a young key opinion leader?
JB: That's very nice of you to say! In addition to an incredibly supportive family, I have been fortunate to have guidance of great mentors at every step of my career. I think the first step toward publishing and presenting was finding a specialty. I have always enjoyed research, writing, and speaking so once I knew that I wanted to pursue a career in dermatology, the next steps were seeking out the right opportunities as well as seizing others when they presented themselves.
Jeremy A. Brauer MD Continued
NS: Do you have any tips in picking your first laser?
JB: To start, I would say it is extremely important that you know or can anticipate your patient population. To me this means both where you will be practicing as well as who you will be treating. From there, it is about your comfort level with the procedure generally, and the device specifically. Be truthful with yourself regarding your level of training. Some are fortunate enough to get great laser training during residency and are well versed on multiple devices with knowledge of appropriate patient and parameter selection as well as expected outcomes and most importantly potential side effects. If not, and you want this to be a large part of your practice and career, perhaps you should consider pursuing either a procedural or laser fellowship from which you should expect to come away with that particular skill set.
NS: What are the next steps in your career?
JB: I am planning to stay with the Laser & Skin Surgery Center of New York, where I expect to continue building on research I've conducted over the past two years. Additionally, I am applying to become a voluntary faculty member of the Ronald O. Perelman Department of Dermatology at NYU Langone Medical Center.