All of the most commonly used general dermatology texts start out with the basic science of skin, with good reason.
Understanding the function of important molecules and molecular structures is key to understanding many dermatologic disorders.  For that reason, the correlation between pathophysiology and clinical findings make this topic a favorite for second and third-order questions on the boards.  Not to worry!  As a result, we have provided the tables below to help you answer these questions handily!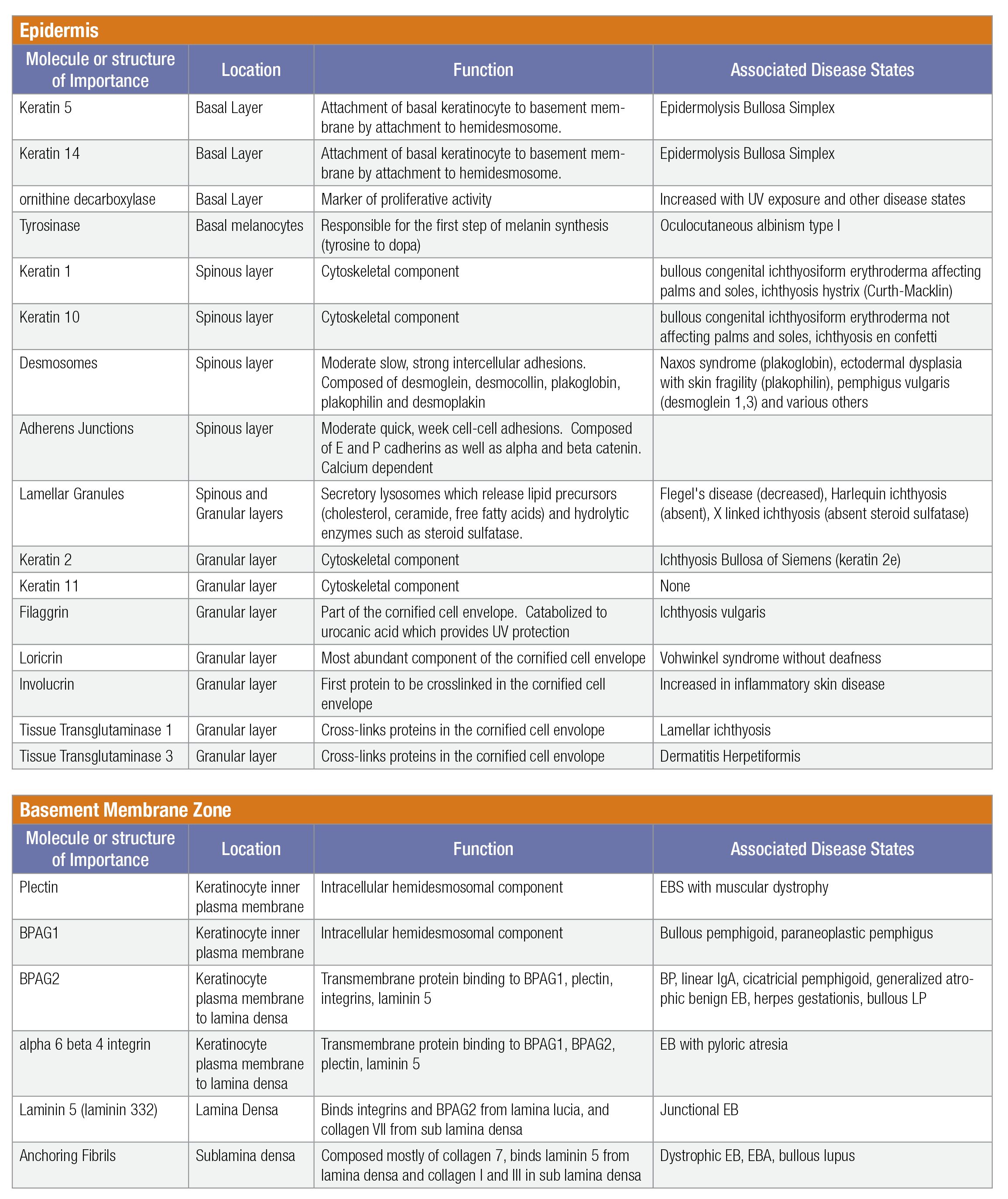 Click here to download a PDF version of the Boards Fodder.
If you are looking for additional study resources and have not done so already, visit Next Steps in Derm's sister site – Derm In-Review.  Derm In-Review is a complete collection of board study materials – and one of the top choices for Derm residents!