On this Mnemonic Monday, we continue we continue with the topic of Systemic Lupus Erythematosus (SLE):
I HATE MULTIPLE MEDS CAUSING QUEER PROBLEMS
INH
Hydralazine
Minocycline
Methyldopa
Chlorpromazine
Quinidine
Procainamide
This mnemonic refers to drugs known to cause drug-induced Systemic Lupus Erythematosus (SLE).
Click HERE to print your mnemonic card.
Study More!
Need a refresher on Systemic Lupus Erythematosus (SLE) concepts? Check out the following pages of your 2019 Derm In-Review Study Guide:
Lupus Erythematosus, 48, 55, 56, 58, 67, 68, 106, 121, 122, 126, 129, 130, 133, 149, 150, 413, 415, 419, 421, 425
Don't have a copy? Sign up for Derm In-Review and download the digital version here.
Further Reading
Check out the following case reports published in the Journal of Drugs in Dermatology (JDD):
Annular Elastolytic Giant Cell Granuloma Successfully Treated With Adalimumab Subsequently Complicated by Drug-Induced Lupus
ABSTRACT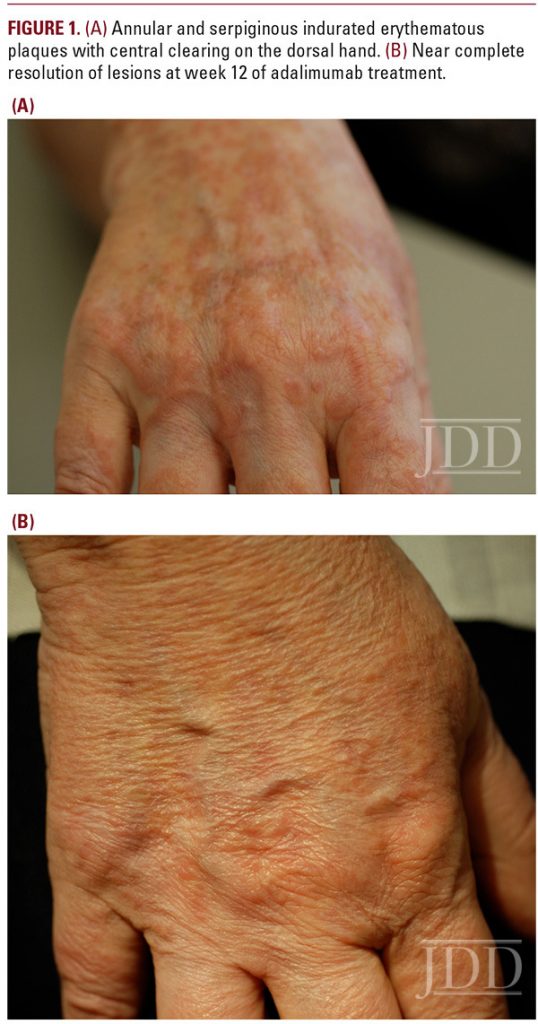 JDD authors report a 51-year-old female with a 3-year history of recalcitrant annular elastolytic giant cell granuloma (AEGCG) who was effectively treated with the anti-tumor necrosis factor (TNF)-alpha antibody, adalimumab. Her disease was refractory to topical glucocorticoids, intralesional glucocorticoids, narrow-band ultraviolet light (UV)-B phototherapy and cyclosporine. During her treatment with adalimumab she developed a positive anti-nuclear-antibody and double-stranded-DNA antibody and her treatment was terminated. Our findings suggest that adalimumab is an efficacious therapeutic alternative for the treatment of annular elastolytic giant cell granuloma unresponsive to standard therapies, however drug-induced lupus is a potential side effect that clinicians must be cognizant of. To our knowledge, this is the first time adalimumab has successfully been used in the treatment of AEGCG. Read the full case report here. Don't have a JDD subscription? Subscribe here.
J Drugs Dermatol. 2017;16(2):169-171.
Successful Treatment of Painful Cutaneous Vasculopathy With Rivaroxaban in a Patient With Systemic Lupus Erythematosus
ABSTRACT
Novel oral anticoagulant (NOAC) medications have revolutionized hematology and cardiology. Recently, NOACs have demonstrated additional promise in dermatology. Specifically, rivaroxaban, a direct factor Xa inhibitor NOAC, has been shown to be successful in the treatment of livedoid vasculopathy. Herein, we describe a patient with systemic lupus erythematosus who presented with painful cutaneous vasculopathy, demonstrated on biopsy with occlusive microvascular fibrin thrombi without evidence of concurrent vasculitis. Interestingly, imaging and laboratory studies did not show evidence of hypercoagulability, arterial disease, or embolic disease. The patient's vasculopathy and pain progressed despite antiplatelet therapy, often considered first-line in cases of microvascular occlusive disease. However, with rivaroxaban therapy, the patient experienced complete regression of her painful lesions, thereby supporting a further role for NOACs in cutaneous vasculopathy treatment. Read the full case report here. Don't have a JDD subscription? Subscribe here.
Test your knowledge!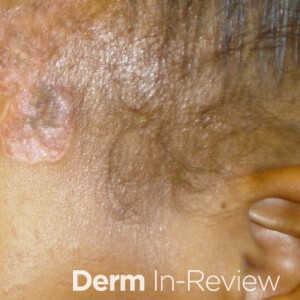 This 10-year-old girl presents to your office. These lesions have been present for months. She denies any other systemic complaints. What will you tell her parents?:
A. They should expect her to get more lesions in non-sun-exposed areas
B. She is more likely to develop systemic lupus erythematosus than an adult with these lesions
C. She is less likely than an adult to develop renal disease
D. She is more likely than an adult to develop cardiovascular disease
E. No hematologic labs are required for evaluation
To find out the correct answer and read the explanation, click here.
Case Reports abstracts images used with permission from the Journal of Drugs in Dermatology.
Did you enjoy this mnemonic? You can find more here.
Brought to you by our brand partner Derm In-Review.  A product of SanovaWorks.