Next Steps in Derm, in partnership with ODAC Dermatology, Aesthetic and Surgical Conference, interviewed Dr. C. William Hanke (who currently serves as Program Director for the Micrographic Surgery/Dermatologic Oncology Fellowship Training Program at Ascension St. Vincent Hospital in Indianapolis) about Lipedema. Watch him define the 3 stages of this chronic medical condition, so dermatologists can recognize and diagnose it, preparing themselves to better educate and treat patients.
Further Reading
If you would like to read more about Lipedema, check out the following article recently published in the Journal of Drugs in Dermatology.

High Volume Liposuction in Tumescence Anesthesia in Lipedema Patients: A Retrospective Analysis
ABSTRACT
Background: Lipedema is a chronic, progressive disease that occurs almost exclusively in women and leads to pathological, painful fat growths at the extremities. Only symptomatic therapy can be offered since the etiology of the disease has not yet been clarified. Liposuction in tumescent anesthesia has established itself as a surgical treatment method of choice. The complication rate associated with the procedure and the pharmacological course and safety of treatment in patients with lipedema has not yet been sufficiently studied. The aim of the study was to broaden the evidence on the safety of ambulatory high-volume liposuction in tumescent anesthesia in lipedema patients. Influencing factors of patients (weight, fat content, comorbidities) or the process technique (drug administration, volume of aspirates) should be investigated on the safety and risks of tumescent anesthesia. This was a retrospective data analysis in which data from 27 patients (40 liposuction procedures) treated at the Sandhofer and Barsch lipedema center between 2016 and 2018 were evaluated. The liposuctions were carried out in tumescent anesthesia and using a Power-Assisted Liposuction system. Clinical examinations and regular blood samples were carried out before the procedure, intra- and postoperatively. The procedures lasted an average of 118 minutes and an average of 6111 ml of aspirate was removed. For tumescent anesthesia, patients were given an average lidocaine dose of 34.23 mg/kg body weight and an epinephrine dose of 0.11 mg/kg body weight. No relevant complications associated with drug side effects, hypovolemia or hypervolemia or blood loss were detected. Liposuction under high volume tumescent anesthesia for the treatment of lipedema patients is, even for major intervention, a safe procedure. Read the full article here.
About Dr. C. William Hanke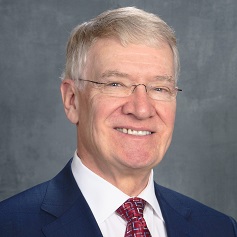 C. William Hanke, MD, MPH served as President of the American Academy of Dermatology (AAD) the American Society for Dermatologic Surgery (ASDS), the American College of Mohs Surgery (ACMS) and the International Society for Dermatologic Surgery (ISDS) and has received the highest award from each of the four organizations. Additional Presidencies include the Accreditation Association for Ambulatory Health Care (AAAHC), the Association of Academic Dermatologic Surgeons, and the International Society of Cosmetic Laser Surgeons. Dr. Hanke served as Editor-in-Chief of Dermatologic Surgery and is currently Senior Editor of The Journal of Drugs in Dermatology.  He has authored or co-authored over 400 contributions to the medical literature including 104 book chapters and 26 books. Dr. Hanke previously served as Professor of Dermatology, Pathology, and Otolaryngology at Indiana University School of Medicine.
Did you enjoy these video pearls? Find more here.