Next Steps in Derm, in partnership with ODAC Dermatology, Aesthetic and Surgical Conference, interviewed Dr. George Han  (Vice President of the Dermatologic Society of Greater New York, member of the board of directors of the New York State Society of Dermatology and Dermatologic Surgery, and member of the Medical Board of the National Psoriasis Foundation), who offers tips on better directing patients during telemedicine visits. Watch as he outlines how to improve the experience, from WiFi connection to capturing high quality images. And how to attract new patients to your practice via teledermatology appointments.
Further Reading
If you would like to read more about telemedicine and teledermatology, check out the following 2 articles recently published in the Journal of Drugs in Dermatology.

Artificial Intelligence in the Evaluation of Telemedicine Dermatology Patients
ABSTRACT
Background: Early detection of malignant skin lesions reduces morbidity. There is increased need for a telemedicine triage tool to prioritize patients who require in-person evaluation for potential malignancy.
Objective: To evaluate the utility of artificial intelligence (AI) in telemedicine triage and diagnosis of cutaneous lesions.
Methods: Clinical photographs of unbiopsied skin lesions were presented to AI software and three board-certified dermatologists with 18 years average clinical experience. Diagnoses were compared with biopsy reports of the same lesions.
Results: Results from 100 images revealed no significant diagnostic difference between AI and a panel of three dermatologists when using the AI top three differential diagnoses. The AI correctly identified 63% of the cases whereas the dermatology group correctly identified 64.3% of the cases (P<.05). In summary, there was no statistically significant difference when evaluating lesions.
Conclusion: The use of artificial intelligence as a method of triaging patients with potential skin cancer is a very useful option in telemedicine, as AI identification of BCC, SCC, and melanoma did not significantly differ from board-certified dermatologists. Both dermatologists and non-dermatologists will benefit from an AI triage system, prioritizing lesions that the software deems malignant. Read the full article here.

Identifying Areas for Improvement in Remote Skin Cancer Management: Surveillance, Diagnostics, and Skin of Color
INTRODUCTION
Multiple practices across the country transitioned to using remote teledermatology amidst physical distancing requirements during the COVID-19 pandemic. Teledermatology, a technological advancement in remote medical care that predates the pandemic by several decades, has previously been studied for its ability to evaluate numerous skin conditions. Its efficacy has been well-reviewed for multiple chronic skin conditions. However, its use in skin cancer needs to be further evaluated. Here, we identify gaps in research on the use of teledermatology in the management of skin cancer.
Perhaps the most immediate area in skin cancer management where face-to-face contact can be reduced is in skin cancer surveillance. For this indication, multiple studies have evaluated the efficacy of examining suspicious lesions remotely. A recent review by Chuchu et al evaluated studies that were assessing skin cancer diagnosis with teledermatology alone, or in comparison to face-to-face dermatology. Four of these studies evaluated the efficacy of teledermatology in diagnosing any skin cancer, including a total of 717 lesions. Summary sensitivity was 94.9% and summary specificity was 84.3% for these studies.1
Teledermatology has improved with the integration of dermoscopy. Recent studies have also shown that the addition of cameras to smartphones or mobile devices capable of taking dermoscopic quality images, known as teledermoscopy, can increase the accuracy of teledermatology with respect to diagnosing melanocytic lesions. In this technology, mobile devices or cameras are fixed with attachable magnifying devices and a secure web-based platform that allows for safe image transfer to providers. Read the full article here.
About Dr. George Han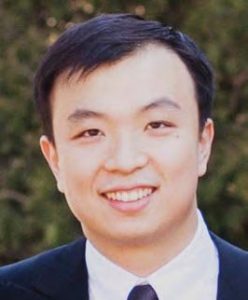 George Han, MD, PhD, is an Associate Professor in the Department of Dermatology at the Donald and Barbara Zucker School of Medicine at Hofstra / Northwell, where he leads efforts in clinical research and teledermatology. Dr. Han is a nationally recognized lecturer and researcher in numerous areas including atopic dermatitis, psoriasis, and teledermatology. To date, he has over 50 publications in well-respected journals such as the Journal of the American Academy of Dermatology, the Journal of Investigative Dermatology, the British Journal of Dermatology, the Journal of Infectious Diseases, and the American Journal of Pathology, as well as numerous book chapters and patents. He remains active in both basic science research and clinical trials, serving as Principal Investigator in numerous trials encompassing clinical areas such as Psoriasis, Atopic Dermatitis, Hidradenitis Suppurativa, and Vitiligo.
Did you enjoy these video pearls? Find more here.