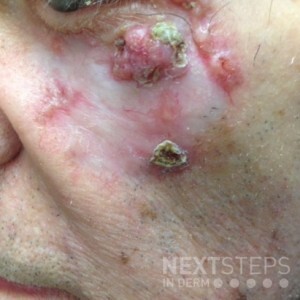 After discussion, this patient decides to proceed with treatment with sonidegib. Which of the following needs to be checked prior to initiation?
A. CK
B. Lipid levels
C. TSH
D. ALT/AST
E. CBC
To find out the correct answer and read the explanation, click here. 
Brought to you by our brand partner Derm In-Review.  A product of SanovaWorks.