Isotretinoin can provide a definitive cure for many patients with severe or recalcitrant acne, as well as other conditions.  However, dosing and lab monitoring practices for this drug vary widely.  In this installment of our Therapeutic Cheat Sheet series, we set the record straight on isotretinoin.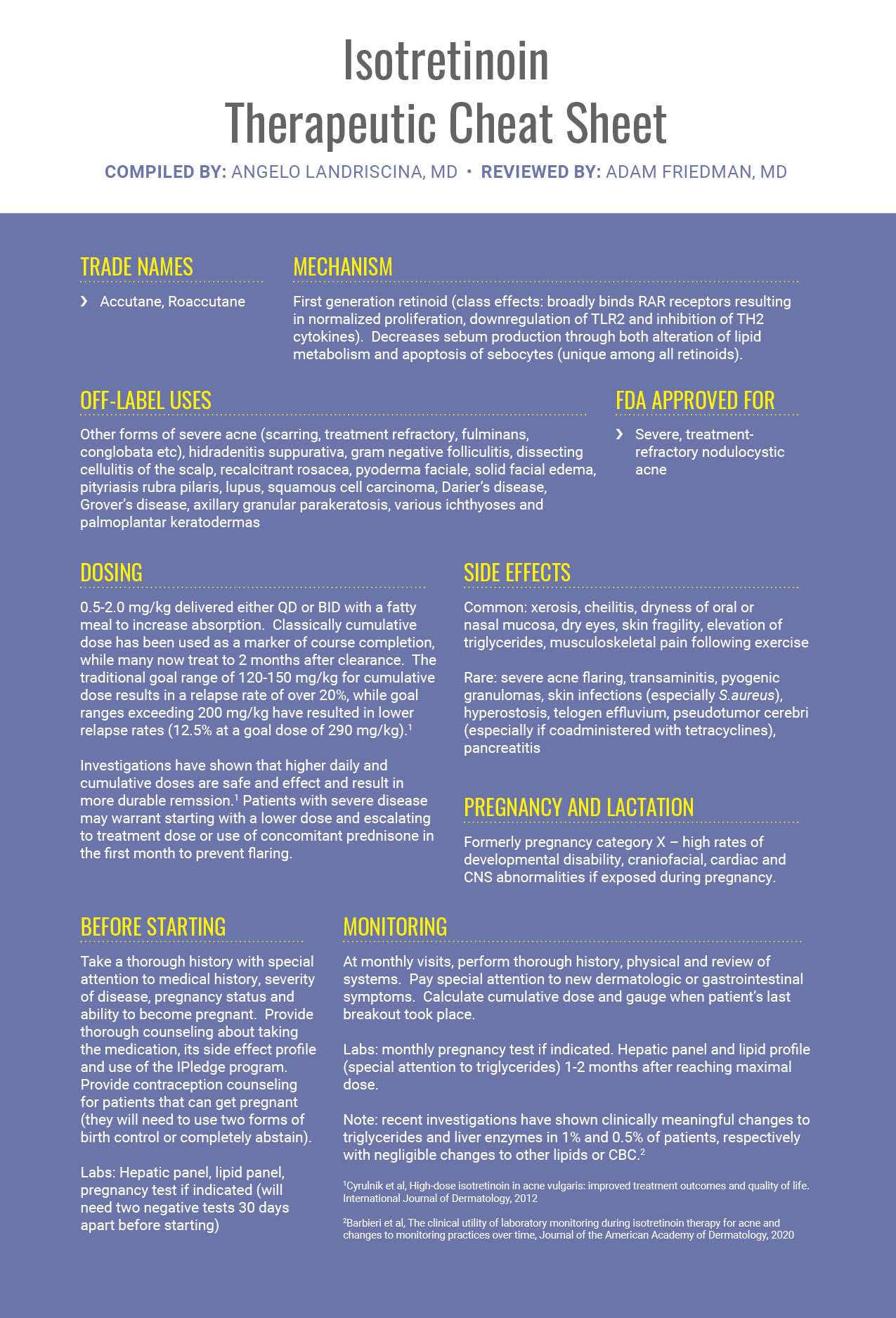 Further Reading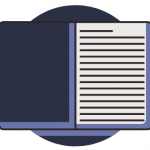 Isotretinoin Monitoring Trends: A National Survey of Dermatologists
 BACKGROUND: Isotretinoin is an effective treatment for nodulocystic acne. Outside of required pregnancy testing, laboratory monitoring suggested by the manufacturers is vague. Dermatologists, therefore, monitor a variety of tests with variable frequency. Despite intense monitoring, the majority of patients do not have gross laboratory abnormalities that warrant changes in management.
OBJECTIVE: To survey US dermatologists regarding laboratory monitoring practices while prescribing isotretinoin.
METHODS: An online survey sent via e-mail to members of the American Academy of Dermatology.
RESULTS: 12,396 surveys were sent with a response rate of ~19%. At baseline >60% of responders check a CBC, LFTs, and a lipid panel. 74% check a monthly lipid panel and LFTs, while 57% check a monthly CBC. 75% report stopping isotretinoin when AST or ALT values reach 3 times normal; 89% report stopping at 4 times normal. When triglycerides reach 4 times normal, 72% stop the medication.
CONCLUSIONS: There is no consensus on isotretinoin monitoring tests and frequency, though the majority of dermatologists surveyed monitor a lipid panel and LFTs.
Did you enjoy this therapeutic cheat sheet? You can find more here.