Next Steps in Derm, in partnership with ODAC Dermatology, Aesthetic and Surgical Conference, interviewed Dr. Adam Friedman (Professor and Chair of Dermatology who serves as Residency Program Director, Director of Translational Research, and Director of the Supportive Oncodermatology Program in the GW Department of Dermatology) about why a "mean" approach is most effective when treating warts. Watch as he explains how combination therapies are key in preventing warts from returning with a vengeance.
Further Reading
If you would like to read more about warts, check out the following 2 articles recently published in the Journal of Drugs in Dermatology.

Intralesional Bleomycin Combined With Cryotherapy in the Treatment of Recalcitrant Verruca Vulgaris
ABSTRACT
Verruca vulgaris is a common cutaneous manifestation of Human Papillomavirus (HPV) infection that presents as hyperkeratotic, cauliflower-like papules with central black petechiae. These lesions may be resistant to conventional therapies, posing a therapeutic challenge and prolong significant morbidity for the patient. This case report demonstrates an immediate and robust response of recalcitrant warts to intralesional bleomycin injection paired with cryotherapy. Read the full article here.

Comparative Study of Intralesional Vitamin D3 Injection and Candida Albicans Antigen in Treating Plantar Warts
ABSTRACT
Background: Warts, or verrucae, are mucosal human papilloma virus (HPV) infections that are very challenging to treat.
Objective: To compare the safety and efficacy of intralesional injection of vitamin D3 versus intralesional injection of candida albicans antigen for plantar warts.
Methods: Forty patients were included in the study and were divided into two groups (A&B) with 20 patients each. Group A received intralesional vitamin D3 while Group B received intralesional Candida antigen. Injection was done every 3 weeks until clearance of warts or a maximum of three treatments.
Results: Nine patients showed complete clearance in group A (45%), while 6 patients (30%) showed partial response and no response in 5 patients (25%) of group (A). As for group (B), complete clearance of the treated warts was observed in 8 patients (40%), partial response in 6 patients (30%) while no response was observed in 6 patients (30%). No superiority of one treatment to the other was observed nor was any statistical significance in both groups' responses noted.
Conclusion: Treatment of multiple warts by intralesional injection of candida antigen or vitamin D3 is safe and effective, with good cure rates, has an excellent safety profile, with minimal recurrences and statistically equivalent. Read the full article here.
About Dr. Adam Friedman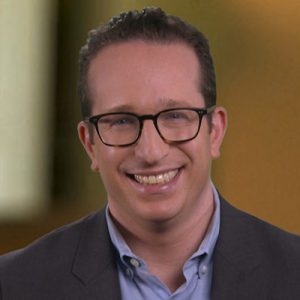 Dr. Adam Friedman is currently investigating novel nanotechnologies that allow for controlled and sustained delivery of a wide spectrum of physiologically and medicinally relevant molecules, with an emphasis on treating infectious diseases, accelerating wound healing, immune modulation, and correcting vascular dysfunction. More recently, he has emerged as leader in the field of medical cannabis in dermatology. He holds multiple patents derived from these investigations and has published over 210 papers/chapters and 2 textbooks on both his research as well as a variety of clinical areas in dermatology with an emphasis on emerging medical therapies. He has received multiple awards such as the DermaCare Access Network Advocacy Leader Award, American Dermatologic Association Young Leader Award, the American Society for Dermatologic Surgery Cutting Edge Research Award, the Elle Beauty Genius Award, the Journal of Drugs Innovations in Residency Teaching Award, and has been on the Washingtonian Top Doctors list since 2017. Dr. Friedman is also committed to resident and medical education. He hosts two online series titled "Ask an Expert" and "Ask Dr. Friedman," as well as the JDD Podcast "Ask the Investigator". He currently serves as President of the Derma Care Access Network, a subgroup of the Alliance for Patient Access, the chair of the AAD Poster Task Force, is the medical director of ODAC conference, senior editor of the Dermatology In-Review, Krazy Kodachromes, and director of the Oakstone Institute's Dermatology Board Review and Dermatology for Primary Care series.
Did you enjoy these video pearls? Find more here.