Next Steps in Derm, in partnership with ODAC Dermatology, Aesthetic and Surgical Conference, interviewed Dr. Adam Friedman (Professor and Chair of Dermatology, Residency Program Director, Director of Translational Research, and Director of the Supportive Oncodermatology Program in the GW Department of Dermatology) about which options work best for treating Urticaria. Watch as he reveals various step-by-step processes to help patients during an outbreak.
Further Reading
If you would like to read more about Urticaria, check out the following article recently published in the Journal of Drugs in Dermatology.

An Updated Therapeutic Strategy for Chronic Idiopathic Urticaria
Urticaria, for greater than 6 weeks in the absence of a consistent, identifiable trigger, is termed chronic spontaneous urticaria (CSU).1 Although the disease course is mostly self-limiting, CSU persists in 20% of patients for more than 5 years, can be debilitating to quality-of-life (QoL), and has been associated with increased anxiety and depression.2,3 This review provides a step-by-step approach to treatment from recently updated guidelines and summarizes the latest evidence for off-label options.
CSU lesions typically last 4 to 24 hours, and pathology shows a mixed perivascular leukocytic infiltrate.1,4 Degranulation of skin mast cells and elevated histamine are seen in the wheals and angioedema, but no conclusive pathogenesis or biomarkers predicting treatment response have been established. Although mechanisms for autoimmunity and associations with various autoimmune disorders have been proposed,5 guidelines advise against a barrage of laboratory tests beyond a complete blood count (CBC) with differential for eosinophilia and instead recommend history and physical to screen for suspected associated conditions.1
Treatment should aim for symptom clearance and maintaining remission with long-term medications (Figure 1). A short course of oral corticosteroids should only be used for acute exacerbations or as bridging for long-term options. Due to insufficient evidence, H2 antagonists and leukotriene antagonists are no longer recommended for CSU.1 Thorough documentation of symptom and QoL progression through standardized, validated clinical measures3 can be key for insurance coverage of omalizumab. Read the full article here.
About Dr. Adam Friedman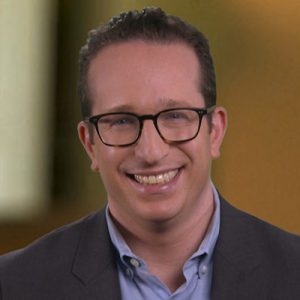 Dr. Adam Friedman is currently investigating novel nanotechnologies that allow for controlled and sustained delivery of a wide spectrum of physiologically and medicinally relevant molecules, with an emphasis on treating infectious diseases, accelerating wound healing, immune modulation, and correcting vascular dysfunction. More recently, he has emerged as leader in the field of medical cannabis in dermatology. He holds multiple patents derived from these investigations and has published over 210 papers/chapters and 2 textbooks on both his research as well as a variety of clinical areas in dermatology with an emphasis on emerging medical therapies. He has received multiple awards such as the DermaCare Access Network Advocacy Leader Award, American Dermatologic Association Young Leader Award, the American Society for Dermatologic Surgery Cutting Edge Research Award, the Elle Beauty Genius Award, the Journal of Drugs Innovations in Residency Teaching Award, and has been on the Washingtonian Top Doctors list since 2017. Dr. Friedman is also committed to resident and medical education. He hosts two online series titled "Ask an Expert" and "Ask Dr. Friedman," as well as the JDD Podcast "Ask the Investigator". He currently serves as President of the Derma Care Access Network, a subgroup of the Alliance for Patient Access, the chair of the AAD Poster Task Force, is the medical director of ODAC conference, senior editor of the Dermatology In-Review, Krazy Kodachromes, and director of the Oakstone Institute's Dermatology Board Review and Dermatology for Primary Care series.
Did you enjoy these video pearls? Find more here.