This week's Derm In-Review Mnemonic is: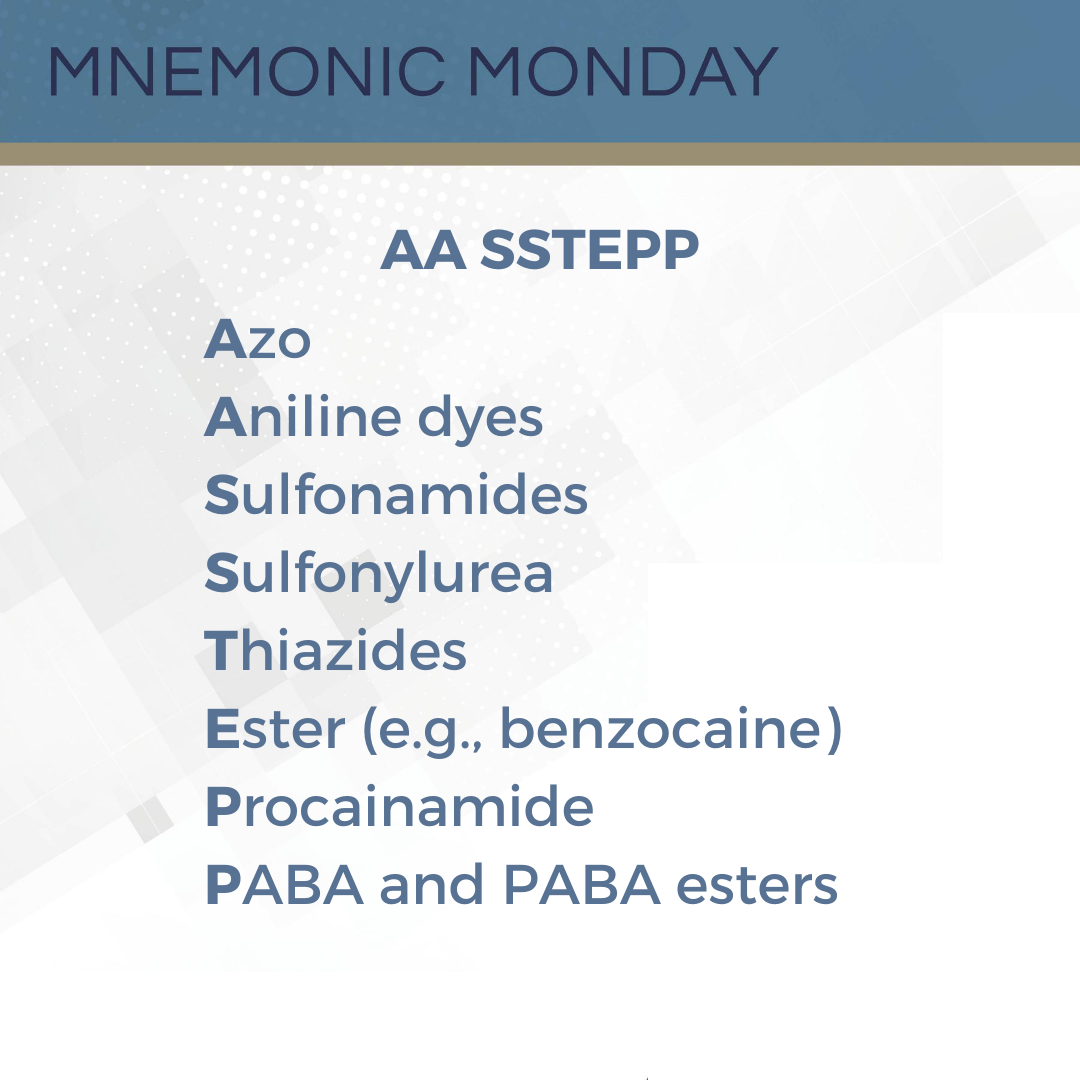 This mnemonic refers to the cross-reactivity of para-phenylenediamine, one common allergen in allergic contact dermatitis.
Study More!
Need a refresher on Allergic Contact Dermatitis concepts? Check out the following pages of your 2019 Derm In-Review Study Guide:
Allergic Contact Dermatitis: 11, 51, 53, 54, 87, 97, 262, 264, 265
Don't have a copy? Sign up for Derm In-Review and download the digital version here.

Further Reading
Check out these Sneaky Cases of Allergic Contact Dermatitis presented at the 17th Annual ODAC Dermatology, Aesthetic and Surgical Conference by Dr. Jonathan Zippin.
Test your knowledge!
Allergic contact dermatitis caused by the pictured plant is mediated by which sensitizer?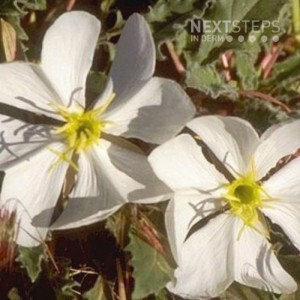 A. Diallyl sulfide
B. Sesquiterpene lactones
C. Colophony
D. Primin
E. Tuliposide A
To find out the correct answer and read the explanation, click here.
Brought to you by our brand partner Derm In-Review.  A product of SanovaWorks.