We have often been asked, "Why do we need another dermatology color atlas?" Good question, and here's the answer! We have noticed that there is a paucity of photos of common dermatologic conditions depicted on darker skin. Oftentimes, photos of patients with darker/melanin-rich skin in atlases were those with conditions like keloids or more concerning, STIs. It is no wonder why many of these patients have a higher risk of being misdiagnosed or underdiagnosed for common diseases that we see multiple times a day in our medical dermatology clinics. We also found that numerous articles and lectures include terms such as "white skin" and "black skin" or "FST I-VI skin." You are probably thinking, "Well, what is wrong with that?" We think it is important to widely showcase the increasingly diverse racial makeup of the U.S. and the countless variations in skin tones, including other population groups that have darker/melanin-rich skin (i.e., Hispanics/ Latinos, some Asian subgroups, and those of Middle Eastern descent, just to name a few). It is of the utmost importance to further appreciate the array of skin tones and to not assume a patient's race or ethnicity based simply on an image.
That being said, think about a resource that visibly paints dermatologic conditions in the beautiful spectrum of all skin pantones. Given it was difficult for us to identify one, with this Atlas we have tried to unify all people, of every color, under one roof. We did not want to represent a single skin pantone or a division of disease state education as if there are only two types of skin—"skin" and "skin of color."
This new resource, The Full Spectrum of Dermatology: A Diverse and Inclusive Atlas, intends to provide a visual representation of dermatologic conditions that better supports the population of patients seen in the medical setting. As we know, dermatology encompasses skin, hair, nail and mucous membrane diseases in every skin tone. As dermatologists, we can refine our expertise across this span and become more prepared to care for the diverse patient population. This Atlas is one way that we can elevate our knowledge of the unique nuances that exist in common skin conditions across the spectrum of skin pantones.
We are pleased to invite you to help build this bridge with us. With our new Atlas, which was a labor of love and passion for improving diversity and inclusivity in dermatology, we ask that you see, embrace, and enrich your fund of knowledge when it comes to the unique colors that make up all skin—share it with those around you, whether it be your colleagues or trainees. We all need to be aware of the impact that different skin tones have on the presentation and life of cutaneous pathology. We hope this is the first of many resources that will redefine medical education and, ultimately, care.
If you have not received your print copy yet, it should be arriving at your residency program soon. In the upcoming days, you will receive information on how to access the e-Book. We would like to say a special thank you to the two companies who also believed in this great educational tool, Skinbetter Science and Allergan Aesthetics, an AbbVie Company. These companies contributed significant support to ensure not only the completion of the first edition, but also so that all residents and program directors received both a print and an e-Book copy. We look forward to this journey with you.
Thank you![/vc_column_text]
[/vc_column][/vc_row]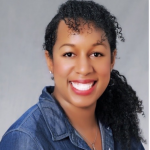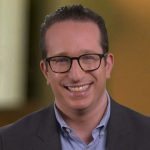 Made possible by