Acne Awareness Month gives us access to international thought leader and acne guru Dr. Hilary Baldwin. Dr. Baldwin is medical director of the Acne Treatment & Research Center in Morristown, NJ which adopts an integrative approach to provide acne patients with additional services not typically offered in traditional dermatology clinics. If you have questions about her integrative approach to managing acne patients, her ongoing research on the condition, and/or any other acne related questions, email us at [email protected] or submit your questions here or here.
About Dr. Hilary Baldwin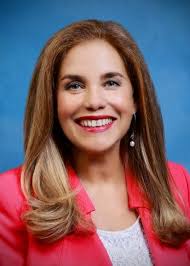 In addition to leading the Acne Treatment & Research Center in Morristown, NJ, Dr. Baldwin is also a clinical associate professor of dermatologist at Rutgers Robert Wood Johnson Medical Center.  Her interests include acne, rosacea, keloidal scarring, cosmeceuticals and the skin microbiome.  She is a frequent national and international lecturer and visiting professor, and her work has been published extensively in dermatology journals. Dr. Baldwin served as a founding board member and second president of the American Acne and Rosacea Society.
Did you enjoy this post? Find more articles on Med Derm topics here.