When it comes to managing rosacea, Dr. Adam Friedman tells us DO NOT FORGET…don't forget about rosacea's:
•Pathophysiology
•Co-morbidities
•New Classification
–Special populations?
•Treatment
•Practical Pearls
Want to know exactly what Dr. Friedman means? Then watch his 16-minute lecture jam-packed with practical pearls where he
 reviews the current understanding and emerging theories of the pathophysiology of rosacea, highlights new clinical classifications and considerations, and summarizes currently available therapeutic options focusing on their mechanisms of action as they relate to disease pathophysiology. And if you aren't flushed after all that, he provides off label tricks and rosacea mimics!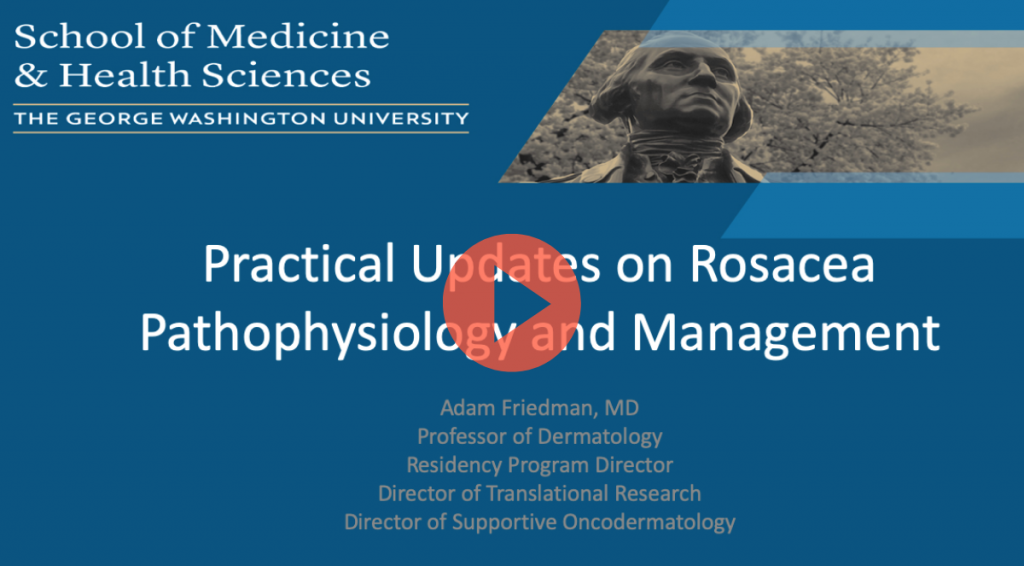 CLICK HERE TO WATCH VIDEO 
No time to watch the video? Check out a recap of his lecture
here
.
About Dr. Friedman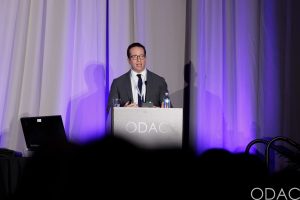 Dr. Adam Friedman is Professor and Interim Chair of Dermatology, Residency Program Director, Director of Translational Research, and Director of the Supportive Oncodermatology Clinic in the Department of Dermatology at The George Washington University School of Medicine & Health Sciences. In addition, he serves as Medical Director of the
ODAC Dermatology, Aesthetic and Surgical Conference.  
Did you enjoy this post? Find more on Medical Derm topics
here
.