As an official media partner of ODAC Dermatology, Aesthetic and Surgical conference, Next Steps in Derm would like to acknowledge and thank the ODAC 2021 virtual supporters.
This year, due to the global pandemic, ODAC will be hosted virtually. ODAC is committed to providing high-quality education in an engaging virtual format with top speakers and important topics.
With nearly 1,000 US attendees registered, ODAC will provide a unique virtual experience that will continue to drive dermatology education and networking forward.
We appreciate all the effort that it takes to change direction and to make such an important and impactful event happen. We are deeply grateful to our sponsors, faculty and attendees.
Registered attendees can take a moment to acknowledge and thank our gracious supporters by visiting their sponsor page in ODAC Virtual app.
Platinum and Featured Sponsors  

Please see the resources below to discover our data and explore our resources in our sponsor page.

Cassiopea, Inc. is a specialty pharmaceutical company developing and commercializing prescription drugs with novel mechanisms of action to address long-standing and essential dermatological conditions such as acne, androgenetic alopecia and genital warts. Learn more about our company at www.cassiopea.com.
Our commitment to dermatology is built around a senior leadership team with deep roots and experience in the specialty. The management team is focused on providing unique treatment options, and to drive continued research and development in Dermatology, moving us to the forefront of the U.S. market.
We are excited to support dermatology healthcare professionals by contributing to the ODAC 2021 Conference.

Galderma, the world's largest independent global dermatology company, was created in 1981 and is now present in over 100 countries with an extensive product portfolio of prescription medicines, aesthetics solutions and consumer care products. The company partners with health care practitioners around the world to meet the skin health needs of people throughout their lifetime. Galderma is a leader in research and development of scientifically-defined and medically-proven solutions for the skin. For more information, please visit www.galderma.com/us.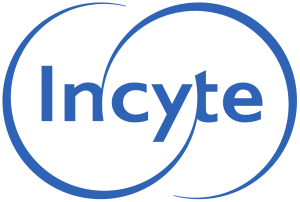 Incyte is a global biopharmaceutical company that is focused on finding solutions for serious unmet medical needs through the discovery, development and commercialization of novel medicines.
Since 2002, Incyte has remained committed to the relentless pursuit of science that can improve the lives of patients, make a difference in healthcare and build sustainable value for our stakeholders. The Company is advancing a diversified portfolio of clinical candidates across Oncology and Inflammation & Autoimmunity. Our research and development efforts in Dermatology are focused on a number of immune-mediated dermatologic conditions with a high unmet medical need, including atopic dermatitis, vitiligo, and hidradenitis suppurativa.
Headquartered in Wilmington, Delaware, Incyte has operations in North America, Europe and Asia.
For more information, visit Incyte.com and follow @Incyte.
Visit the Incyte Dermatology Virtual Booth.


At Aveeno®, groundbreaking science transforms nature's ingredients into clinically proven products that help soothe, strengthen, and restore the moisture barrier. Our oat, soy, and feverfew ingredients—derived from nature and uniquely formulated to optimize skin health and beauty—are supported by 75 years of published data, demonstrating the scientific rigor behind every result. Visit AveenoMD.com to learn about our new products, plus access clinical resources, patient resources, and product samples.
The #1 dermatologist recommended skincare brand continually elevates the science of skincare, delivering new products and innovations that support your treatment guidance. Visit NeutrogenaMD.com to learn what's new, plus access clinical resources, patient resources, and product samples. NeutrogenaMD.com – dedicated to dermatology professionals.

Our brands are dedicated to dermatology with offerings in professional skincare and cosmetics. Each brand is created by dermatologists or works in partnership with dermatologists to meet the health and safety standards for patients. Please visit the L'Oréal booth.

Novartis is a leading global medicines company, using innovative science and digital technologies to create treatments in areas of great medical need. In our quest to find new medicines, we consistently rank among the world's top companies investing in research and development. Novartis products reach more than 800 million people globally and we are finding innovative ways to expand access to our latest treatments. About 109,000 people of more than 145 nationalities work at Novartis around the world. Find out more at www.novartis.com.

Ortho Dermatologics is a specialty pharmaceutical business with the number one prescribed acne franchise and a portfolio of dermatology treatments in additional therapeutic areas including atopic dermatitis, fungal infections and psoriasis. Led by a team with deep experience in dermatology, we are dedicated to building meaningful connections with healthcare providers and their patients. Our ongoing commitment to the dermatology community shows through our pipeline of novel compounds and focused philanthropic activity here and around the globe.

Regeneron is a leading biotechnology company that invents medicines for people with serious diseases. Founded and led for over 30 years by physician-scientists, our unique ability to repeatedly and consistently translate science into medicine has led to seven FDA-approved treatments and numerous product candidates in development, all of which were homegrown in our laboratories.
Sanofi is dedicated to supporting people through their health challenges. We are a global biopharmaceutical company focused on human health. We stand by the few who suffer from rare diseases and the millions with long-term chronic conditions. With more than 100,000 people in 100 countries, Sanofi is transforming scientific innovation around the globe.
Please click the link below to visit our virtual booth!
https://www.dupixenthcp.com/virtualcongress

At UCB, we come together every day to work, laser-focused, on a simple question: How will this create value for people living with severe diseases? Patient value is not just what we say, but how we how we live. It is our culture of care, embodied by our patient value strategy. That's because how we do business – from discovery to development to delivery – has been transformed and redesigned around the patient and their individual experience. Patients are at the heart of everything we do, inspiring us, driving our scientific discovery, and leading us to rethink the patient experience. By fulfilling our commitment, driving innovation, and providing patients a meaningful experience, more impactful solutions are on the horizon.
With a team of approximately 7,500 employees and operations in nearly 40 countries, we are a global biopharmaceutical company investing more than a quarter of our revenue in cutting-edge scientific research to meet unmet patient needs. Global headquarters are in Brussels, Belgium, with U.S. headquarters in Atlanta, Georgia. Additional U.S. UCB sites include global clinical development in Raleigh, North Carolina, research supporting UCB's pipeline in Boston, Massachusetts (Bedford and Cambridge), Seattle, Washington, and Durham, North Carolina as part of our acquisition of Element Genomics, as well as an office in Washington, D.C.
CLICK to ENTER Virtual Experience
[/vc_column_text][/vc_column][/vc_row]