Next Steps in Derm, in partnership with ODAC Dermatology, Aesthetic and Surgical Conference, interviewed ODAC Co-Chair Dr. Joel L. Cohen (Board-Certified Dermatologist, Fellowship-trained in Mohs Surgery, Lasers, and Cosmetic Dermatology), who shares how to evaluate different types of scars and the tools available for treatment. Watch as he provides examples from his practice and offers options for reducing scar appearance while helping patients regain confidence.
Further Reading
If you would like to read more about scarring, check out the following three articles recently published in the Journal of Drugs in Dermatology.

Concerns, Expectations, and Management Gaps Relating to Acne and Associated Scarring Identified from Survey Data
ABSTRACT:
Introduction: Our objective was to identify concerns, burden of disease, education gaps, and expectations of acne/acne scarring respondents and investigate acne/acne scarring related burden. Also, to consider perception of acne/acne scarring and additional education needs through responses from the general population.
Methods: One online survey from 1000 respondents aged 14–26 years old who currently had moderate to severe acne and/or acne scarring (AcnePop) and one from 2000 nationally representative USA respondents aged ≥14 years old [general population (GenPop)].
Results: Among the AcnePop, 26% had never consulted a healthcare professional and 36% never received a prescription for acne/acne scarring. Of those who had seen a medical professional, 72% consulted a dermatologist, 45% a primary care physician, and 23% a therapist/psychiatrist. The vast majority (94%) were dissatisfied with information they received from the healthcare provider. Topics they desired more information on included available treatment options (46%), how different skin types are affected by acne (44%), acne triggers (44%), and their acne severity (43%). Of GenPop (n=781) who had given unsolicited advice to people with acne, the most common suggestions were to see a doctor (47%), change their hygiene habits (39%), or change their diet (37%).
Conclusion: AcnePop are often dissatisfied with the information they receive from healthcare providers and more comprehensive information should be provided to help them understand their condition and available treatment options. Read the full article here.

Botulinum Neurotoxin Type A as an Adjuvant to Reduce Scarring After Dermatological Surgery
ABSTRACT
Botulinum neurotoxin type A (BoNTA) is thought to have biological effects beyond muscle paralysis, including direct effects on wound healing. This provides a potential rationale for adjuvant intradermal BoNTA injection in selected patients undergoing minor dermatological surgeries, such as sebaceous cyst or intradermal naevus excision, which often lead to problematic scarring. Case studies are presented showing that BoNTA treatment may be associated with more rapid post-procedural healing and less visible scarring. These case reports of adjuvant intradermal BoNTA injection could justify the initiation of prospective trials in this setting. Read the full article here.

Prevention of Scarring With Intraoperative Erbium: YAG Laser Treatment
ABSTRACT
Background: Scars can develop as a result of surgical incisions and pose psychological, cosmetic, and physical stress to the patients affected. Lasers have been used for scar revision, but little information exists regarding intraoperative use and efficacy.
Objective: To evaluate a 2,940-nm fractional erbium:YAG laser to improve scar appearance when used immediately after skin closure.
Methods and Materials: Patients undergoing complex closures of at least 1.5 cm in length were recruited. Half of the wound received treatment with 2,940 erbium:YAG laser immediately after skin closure. Follow up occurred at 1 week and 12 weeks, postoperatively. Patient self-assessment was performed at the final visit. Photographs were evaluated by three blinded dermatologic surgeons.
Results: 18 patients completed the treatment protocol and follow-up. 61.1% of patients reported that the treated side was cosmetically superior to the control side. A majority of patients said the treated side was superior in elevation, erythema, and similarity to normal skin. Physician evaluation showed that the treated half was cosmetically superior in 12 of 18 patients (66.7%).
Conclusions: This study demonstrates that a 2,940-nm erbium:YAG laser treatment, performed immediately after surgery, can improve the appearance of a surgical scar. Read the full article here.
About Dr. Joel L. Cohen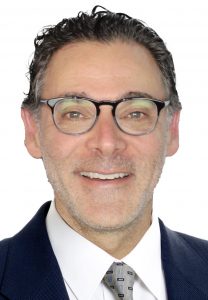 Joel L. Cohen, MD is an internationally recognized expert on aesthetics and skin cancer. He is the Director of AboutSkin Dermatology and DermSurgery, and AboutSkin Research in metropolitan-Denver, Colorado. He was named a Top Dermatologist by US News and World Report, Castle Connelly Regional Top Doctor (2013-2020), and voted by his peers as one of Denver's Top Doctors in 5280 magazine 9 times. Dr. Cohen lectures regularly at both national and international meetings and participates in many clinical trials. Dr. Cohen was selected to serve as a national instructor in dermatologic surgical and aesthetic procedures by the American Society of Dermatologic Surgery (ASDS) as well as the American Society of Lasers in Medicine and Surgery (ASLMS). He serves on the teaching faculty of the top-tier Department of Dermatology at University of California Irvine as an Associate Professor and is a fellowship Director for the ASDS Dermatologic Surgery Colorado Fellowship.  He has received many prestigious awards including the Melanoma Research Foundation Humanitarian of the year award, the ASDS Public Service Award, the ASCDAS Distinguished Service Award, the ASDS Traveling Mentorship & Teaching Award, and the ASDS Excellence in Education Award. He has been the recipient of the Patients Choice Award from 2010-2020. And in 2021, he was voted the University of California Irvine Department of Dermatology "Faculty Teacher of the Year."
Did you enjoy these video pearls? Find more here.