Next Steps in Derm, in partnership with ODAC Dermatology, Aesthetic and Surgical Conference, is excited to share a new video series where dermatology key opinion leaders share important updates and pearls on a variety of medical, surgical, and aesthetic dermatology topics.
First up is Dr. Amy McMichael, Professor and Chair of Dermatology at the Wake Forest University School of Medicine, sharing important updates regarding treatments on the horizon for the most common forms of hair loss.
Further Reading
If you would like to read more about treatments for hair loss, check out the following articles and case reports recently published in the Journal of Drugs in Dermatology: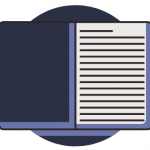 Intralesional Triamcinolone Acetonide in the Treatment of Traction Alopecia
Traction alopecia (TA) is a form of hair loss caused by continuous and prolonged tension to the hair, most commonly seen in Black/African American women and children who wear hairstyles that pull excessively at the frontotemporal hairline. Dermatologists have recommended the use of intralesional triamcinolone acetonide injections (ILK) to decrease the inflammatory process, however, evidence-based proof is lacking in the literature. In this case series, we evaluate the effectiveness and safety of ILK in the TA management of 6 African American women. A retrospective chart review was done of patients with a diagnosis of TA, who were treated with ILK at an academic dermatology clinic, yielding 6 patients. Management of TA was assessed by comparing the photographs for changes in hair density along the frontotemporal hairline. ILK with a concentration of 5 mg/mL, was administered in areas of low hair density along the frontotemporal hairline at 6 to 8-week intervals, for 3 successive visits. All subjects demonstrated visible increase in hair density along the frontotemporal hairline following their first or second treatment, and no severe adverse effects were observed or reported. The use of ILK is currently an effective and safe method of treating TA, particularly in the early to mid-stages. Common adverse effects are pain, and subsequent transient atrophy at the injection site. The transient atrophy is not an indication to stop treatment. Avoidance of treating dented areas is sufficient to allow it to revert. Patient education is pivotal in the prevention and management of TA. It is imperative that dermatologists caution against grooming practices that exert tension on the hairline.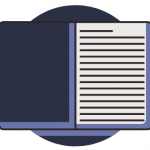 A Closer Look at a Multi-Targeted Approach to Hair Loss in African American Women
In this case series, attempting to highlight one particular hair type- African American, which has the slowest growth rate and is more affected by breakage with easily observed fragility in vivo,7  JDD authors present four African American female patients who consistently ingested a nutraceutical for 3 months, 10 months and 2 years after experiencing significant hair loss and failed previous treatments. The addition of the nutraceutical therapy to these patients' regimens showed significant improvement, as seen by both patients and their treating physicians. The carefully formulated ingredients found in this supplement have resulted in positive outcomes for all four patients as evidenced below with photographic documentation before and after. Further, JDD authors discuss the multi targeted approach and the mechanisms of action that support the success of this nutraceutical.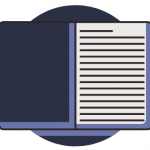 The Efficacy of Topical Minoxidil for Non-Scarring Alopecia: A Systematic Review
Topical minoxidil is the first-line therapy for treating both male and female androgenetic alopecia. Currently there are no comprehensive reviews on the clinical efficacy of minoxidil on hair loss.Method: A literature search was conducted to identify clinically relevant studies regarding the efficacy of topical minoxidil for human subjects for hair loss.Results: Twenty-three pertinent studies were identified for inclusion in this review. Topical minoxidil has been studied in concentrations ranging from 0.01% to 15% for the treatment of AGA resulting in hair growth ranging from 17% to 70%. Concentrations from 3% to 5% have been used to treat alopecia areata, 2% to treat traction alopecia, and 1% to 5% for congenital hair disorders with varying levels of treatment success. Efficacy varies by ethnic groups, but topical minoxidil has been demonstrated to significantly improve quality of life even in the absence of hair regrowth.Conclusion: Topical minoxidil is efficacious for the treatment of hair loss due to male and female androgenic alopecia, alopecia areata, with case-by-case application for traction alopecia, hair transplantation, and congenital hair disorders. Combination therapies using minoxidil with systemic, topical, and injectable therapies demonstrate increased effectiveness over monotherapies.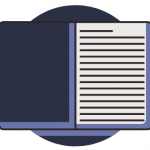 Over-the-Counter Hair Loss Treatments: Help or Hype?
INTRODUCTION: A limited number of treatments have been approved for androgenetic alopecia, however, myriad over-the-counter products for hair loss are available and readily purchased by consumers. This study aims to provide an overview of popular over-the-counter hair loss products and to review the available evidence regarding their use.
METHODS: Top-selling hair loss products were identified using sales data from the online retailer Amazon.com. The active ingredients, consumer ratings, quantity, and price were collected for each product. A search of the literature was conducted for ingredients that frequently appeared on the top-seller list.
RESULTS: Forty-two of the top 50 products met inclusion criteria, including orals (21.4%), topicals (35.7%), or shampoos/conditioners (42.9%). Common active ingredients included minoxidil, nutrients (ie, vitamins, minerals, proteins), and plant-based botanicals. 23.8% of products were FDA-approved treatments for androgenetic alopecia. Evidence for non-approved treatments is limited to small studies without generalizability.
DISCUSSION: While some over-the-counter treatments may be efficacious, more rigorous study is required. Dermatologists should be equipped to discuss the efficacy of these therapies as well as the risks and benefits associated with their use with patients.
About Dr. McMichael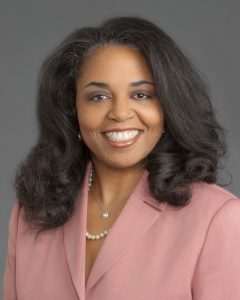 Dr. Amy McMichael is Professor and Chair of Dermatology at the Wake Forest University School of Medicine. She received her MD at the University of Pennsylvania School of Medicine, dermatology training at the University of Michigan and advanced training in epidemiology at the Wake Forest School of Medicine Department of Public Health Sciences. Dr. McMichael is a diplomat of the American Board of Dermatology. She also completed the prestigious Executive Leadership in Academic Medicine Fellowship. Her clinical and epidemiologic research focuses on hair and scalp disorders and skin disease of deeply pigmented skin. Her publications include many peer-reviewed articles, chapters, and invited articles on these topics. She is the also the co-editor of the text Hair and Scalp Diseases: Medical, Surgical, and Cosmetic Treatments.
Dr. McMichael is on the Editorial Board of Cosmetic Dermatology, The Dermatologist, JAMA Dermatology, and Skin Appendage Disorders, and has served as a consultant to the pharmaceutical industry. She has served as a member of the Scientific Advisory Council to the National Alopecia Areata Foundation, is the immediate past-President of the Skin of Color Society, and is a Scientifc Advisor for the Cicatricial Alopecia Research Foundation…She has served as Vice-President of the Womens Dermatologic Society, Secretary-Treasurer of the North American Hair Research Society, and Chair of the Dermatology Section of the National Medical Association.
Join Dr. Amy McMichael at the 2020 Skin of Color Virtual Update where she will lecture on diagnostic approaches for hair and scalp disorders as well as hot topics and controversies in photoprotection.
Did you enjoy this article? Find more on Medical Dermatology here.
Next Steps in Derm is brought to you by SanovaWorks.