Next Steps in Derm, in partnership with ODAC Dermatology, Aesthetic and Surgical Conference, interviewed Dr. Adam Friedman (Professor and Chair of Dermatology who serves as Associate Residency Program Director, Director of Translational Research, and Director of the Supportive Oncodermatology Program in the GW Department of Dermatology) about the latest in Atopic Dermatitis (AD). Watch as he discusses new drug approvals, a recent breakthrough that will open doors for patients seeking relief from this chronic skin condition.
Further Reading
If you would like to read more about Atopic Dermatitis, check out the following 3 articles recently published in the Journal of Drugs in Dermatology.

The Heterogeneity of Atopic Dermatitis
Background: Recent advances were made in characterizing the clinical heterogeneity of atopic dermatitis (AD).
Objective: To review the clinical domains contributing to AD heterogeneity and describe their importance in clinical practice.
Methods: We conducted a focused review of the published literature, including retrospective, observational, and prospective studies, clinical trials, and consensus guidelines.
Results: AD is associated with heterogeneous skin manifestations, symptoms, lesional severity, lesional extent, longitudinal course, burden of signs and symptoms, and comorbidities. Each of these domains characterizes a different aspect of AD and should be used to guide overall severity assessment and clinical management. Primary focus on any one specific clinical domain of AD is insufficient to describe the full burden of disease.
Conclusion: Heterogeneity should be routinely considered during AD clinical encounters. Read the full article here.

Topical S. aureus – Targeting Endolysin Significantly Improves Symptoms and QoL in Individuals With Atopic Dermatitis

Patient-Reported Disease Burden and Unmet Therapeutic Needs in Atopic Dermatitis
About Dr. Adam Friedman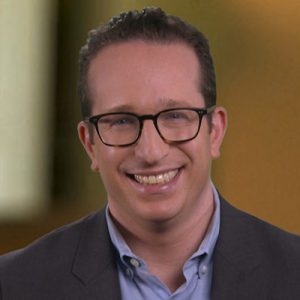 Adam Friedman, MD, FAAD is Professor and Chair of Dermatology and serves as Associate Residency Program Director, Director of Translational Research, and Director of the Supportive Oncodermatology Program in the Department of Dermatology at The George Washington University School of Medicine & Health Sciences. Dr. Friedman has published over 225 papers/chapters and 3 textbooks on both his research as well as a variety of clinical areas in dermatology with an emphasis on emerging medical therapies and addressing gaps in inclusive education/care. Dr. Friedman is also committed to resident and medical education, serving as senior editor of the Dermatology In-Review, founding director of Krazy Kodachromes, the Oakstone Institute's Dermatology Board Review and Dermatology for Primary Care series. He has received multiple awards such as the DermaCare Access Network Advocacy Leader Award, American Dermatologic Association Young Leader Award, the American Society for Dermatologic Surgery Cutting Edge Research Award, and the Journal of Drugs Innovations in Residency Teaching Award.
Did you enjoy these video pearls? Find more here.