Next Steps in Derm, in partnership with ODAC Dermatology, Aesthetic and Surgical Conference, interviewed Dr. Neal Bhatia (board-certified Dermatologist who serves as Director of Clinical Dermatology at Therapeutics Clinical Research ) about exciting new developments in rosacea medications. Watch as he offers his most important advice for treating patients with this chronic skin condition.
Further Reading
If you would like to read more about rosacea, check out the following three articles recently published in the Journal of Drugs in Dermatology.

Update on Facial Erythema in Rosacea
ABSTRACT
Dermatologists are cognizant of the multiple clinical manifestations of rosacea, particularly persistent facial erythema, which has been deemed to be the most prevalent diagnostic feature and often poses a significant negative impact on quality of life. To address the need to recognize rosacea as a single disease with multiple potential phenotypes, a new classification system has been developed by 28 clinical and scientific experts worldwide. Read the full article here.

Evaluation of a First-in-Class Proteasome Inhibitor in Patients With Moderate to Severe Rosacea
ABSTRACT
Background: Novel, effective, affordable therapies for rosacea are needed. Innovative methods of assessing response for rosacea treatments are needed as well. This trial was designed to evaluate efficacy and safety of ACU-D1, a novel inhibitor of the 26S protea-some for the treatment of moderate to severe rosacea in a first in human pilot study. In addition, this is the first trial to our knowledge to use Canfield imaging to quantitatively assess responses.
Methods: This was a 14-week, randomized, double-blinded, placebo-controlled study, performed at two well established rosacea clini-cal trial sites, which randomized 40 adult subjects with moderate to severe rosacea (Investigator's Global Assessment [IGA]=3/4) to either ACU-D1 (27) or comparator vehicle (13) twice daily. In addition, Canfield imaging was used to assess responses both qualitatively and quantitatively
Results: A total of 39 subjects participated, with 38 completing the study. ACU-D1 displayed efficacy in 92% (25 of 27) of patients in reducing inflammatory lesions and a 2 plus grade IGA reduction of clear to near clear in 27% of patients. There was a trend toward improvement in erythema as well in the active arm.
Conclusion: This study demonstrates that topical ACU-D1 is safe and well-tolerated by patients in the study and demonstrates efficacy in reducing inflammatory lesions and erythema in patients with rosacea. Improvement was also noted on Canfield imaging, and this modality is likely to be used as an objective measure in the future. Further studies are warranted based on these initial positive results.  Read the full article here.

Vehicle Effects on the Rosacea Skin Barrier
ABSTRACT
Background: Inflammatory papulopustular rosacea produces sensitive facial skin. Thus, medications designed for rosacea require careful vehicle development to insure optimal drug delivery in an environment suitable for barrier repair.
Objective: The objective of this phase 1 study was to elucidate the barrier effects of an investigational topical minocycline anhydrous gel 3% in subjects with inflammatory rosacea.
Methods: 31 male or female subjects with all complexion types and moderate facial rosacea, defined as 15+ inflammatory facial lesions, were enrolled in this single-site study to evaluate the effects of an investigational topical 3% minocycline anhydrous gel vehicle on skin barrier function; the new topical minocycline gel is an investigational product under development and has completed a phase 2b study in rosacea patients. Following a 30-minute acclimation period, subjects underwent a one-minute transepidermal water loss (TEWL) measurement on the left cheek and triplicate pin probe corneometry measurements from the right cheek. Subjects used the investigational topical 3% minocycline anhydrous gel every evening and returned to the research center at day 1, week 2, and week 4.
Results: 30/31 subjects completed the research study. The study medication produced a 23% (P=0.003) increase in skin hydration at day 1 and maintained the hydration increase with a 22% (P=0.003) increase at week 2 and a 20% increase (P=0.001) at week 4. Simultaneously, skin barrier function also improved with an 11% reduction in TEWL at day 1 followed by an 18% reduction in TEWL at week 2 (P=0.001) and a 28% decrease in TEWL at week 4 (P<0.001). This improvement in skin barrier was due to a combination of skin healing and the moisturizing properties of the investigational topical 3% minocycline anhydrous gel medication evaluated in this study.
Conclusion: The investigational topical 3% minocycline anhydrous gel decreases TEWL, indicating barrier repair, while increasing corneometry measurements, indicating improved skin hydration. Read the full article here.
About Dr. Neal Bhatia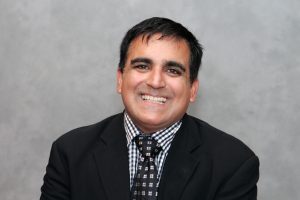 Dr. Neal Bhatia is based in San Diego, CA.  He is chief medical editor for Practical Dermatology. He has a background in immunology and has interests in mechanisms of therapy, skin cancer, and medical dermatology.  Aside from teaching at medical conferences, he sits on several editorial boards and is an active teacher for dermatologists, industry, and patients.  In 2021, Dr. Bhatia is the Secretary/Treasurer of the Noah Worcester Dermatological Society, the President of the Pacific Dermatologic Association, and as of March the Vice President of the American Academy of Dermatology.
Did you enjoy these video pearls? Find more here.