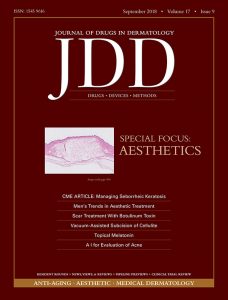 Have you received your September JDD issue yet?  The Special Focus of this month's issue is Aesthetics.  Below are the highlights for the September issue!
Highlights:
If you do not already receive the Journal of Drugs in Dermatology (JDD) and would like more information on how to subscribe, please visit jddonline.com.
For past issue Highlights, please click here!