The following questions were asked by our Next Steps readers about the Exam of the Future. Dr. Tammie Ferringer, an accomplished dermatopathologist who sits on the Board of the American Board of Dermatology and who recently presented at ODAC 2018 on the Exam of the Future, answers our readers' questions.
1) When do modules have to be done?
The modules compose the CORE component of certification and consist of Medical Dermatology, Surgical Dermatology, Pediatric Dermatology, and Dermatopathology. The first modular exams will be offered in March 2019 for residents who started dermatology residency in July 2017. The infographic of the exam sequence for this class of residents can be seen at: https://dlpgnf31z4a6s.cloudfront.net/media/150745/2017-eotf-infographic.pdf
The CORE modules will be offered every 4 months. The residents who started dermatology residency in July 2017 will have the opportunity to complete these modules during their residency in March 2019, July 2019, November 2019, and March 2020. Specific dates are noted at: https://www.abderm.org/residents-and-fellows/primary-certification-examination/exam- administration-in-2018-2019.aspx The order in which the modules are taken is chosen by the resident.
2) Can they be repeated if failed? How many times?
Candidates can take up to two modules during the administration offered near the end of their second year of dermatology training but can take any number of modules they wish during the administrations within their third year. All four CORE modules must be passed before qualifying for the APPLIED examination. Residents who fail to pass a module during the 4 administrations offered during their second and third years of residency may continue to take the module(s) after graduation from residency until they are no longer board eligible.
3) Where are modules done?
The CORE modules are completed by remote proctoring in a private location of the resident's choice that is equipped with broadband internet access and a computer with a webcam and microphone. Residents also have the option to take the CORE modules at a Pearson VUE test center if they prefer. However, the proctoring fee may be higher at the test center than with remote proctoring.
4) How should we prepare? What is different?
Sample items for the CORE exam are available as a demonstration at:
https://dlpgnf31z4a6s.cloudfront.net/media/150742/2017-eotf-sample-items-revised-0717.pdf
In preparation for taking a remotely proctored exam, candidates will be instructed to perform a system check and take a sample test. Doing so allows candidates to resolve technical issues in advance of exam day.
5) I have heard previous in-service exams have focused on minutiae. Will the new exam be similar?
A draft of expectations and examples of content for each of the four CORE modules, plus expectations for the integrated science and research (Basic Science) questions is available at the American Board of Dermatology website. https://dlpgnf31z4a6s.cloudfront.net/media/150743/eotf-content-overview-0705207.pdf Further revisions and updates to this PDF will be provided on the website as they become available.
6) The outline released on the ABD website has been helpful. Will this encompass the entire exam?
The overall BASIC, CORE, and APPLIED Examinations Content Overview is a general guideline about content. Not all the content listed will appear on a given exam, and there is no guarantee that the content of every item on a given exam is contained within the outline.
7) How will the exam be scored? Do we still get a percentile score like previous years?
The CORE modules are "criterion-based" tests. This means that it is possible that all candidates could pass the test. With criterion- based testing, there is no pre-defined failure rate. For example, the ABD does not state that "candidates performing X standard deviations below the mean will fail," which would be an alternative form of testing known as "normative-based" testing. The ABD performs standard-setting exercises with the examinations to determine appropriate cut-off values for passing. Questions that clearly do not meet testing standards of performance are identified by psychometricians, reviewed by ABD directors, and may not be included on the final calculations of pass/fail for candidates. Percentiles will be provided for the BASIC exam.
8) There seems to be a content outline published for the BASIC exam but not for the CORE exam. Will that be published at some point?
Similar to the detailed content outline for the BASIC exam, a detailed content outline for the CORE exam will be released later this year on the ABD website.
9) What textbook do you recommend we use to prepare for the BASIC/CORE exams?
Many textbooks of dermatology are available and no one textbook is recommended over another.
About the Mentor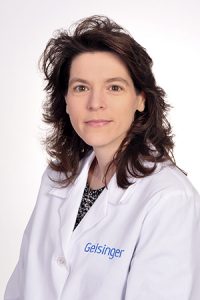 Dr. Ferringer is Geisinger Medical Laboratory's section head and fellowship director of dermatopathology. She earned her MD at Medical College of Pennsylvania and completed her dermatology residency at Geisinger Medical Center in Danville, Pennsylvania. After completing her dermatopathology fellowship at Medical University of South Carolina under John Maize and John Metcalf in 2004, Dr. Ferringer returned to Geisinger Medical Center to fulfil her passion to teach and mentor.
In 2009, she took over as program director for the dermatopathology fellowship which now has successfully graduated 22 fellows with one-third entering academics to further the legacy of educating future generations. In addition, she directs the dermatology residency curriculum in dermatopathology which has become one of the program's many strengths. Visiting professorship invitations at several programs have provided her the joy of teaching in various settings. Beyond the informal advisory role to residents, fellows and junior staff members, she has formally mentored dermatopathologists through the AAD Academic Dermatology Leadership Program and the ASDP Mentorship Program.
Dr. Ferringer is currently on the board of directors of the American Society of Dermatopathology and American Board of Dermatology. She has served on, or chaired, several committees of the AAD, APD, ABD, ASDP, ISDP, ACGME, and ABP. Her current editorial roles include Assistant editor of JAAD and Associate editor of Cutis. She has directed or moderated over thirty courses or sessions and been an invited speaker for more than 130 domestic and international lectures on a variety of topics, including tropical and infectious disease, adnexal tumors, and immunohistochemistry in over fifteen countries. Her current literary contributions include over 70 journal articles or textbook chapters, co-editor of a dermatopathology textbook and co-author of an online and mobile dermatopathology application.