As a recent dermatology residency graduate and newly board-certified dermatologist, I've had a chance over the past few weeks to reflect on the twists and turns of the journey I've been on over the last 11 years. From medical school to residency, and now in private practice, the exams we've all faced along the way and the memories they elicit seem to stand front and center. This is my story.
The Exams
There are three important exams every physician has to endure. Notice I didn't say "take". I don't think it's fair to say that we simply "take" these exams. That doesn't fully encapsulate the torment and torture most people feel when faced with these tests.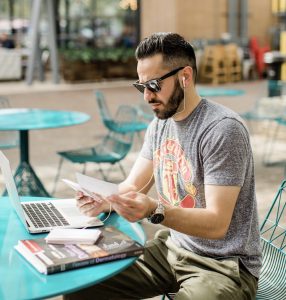 The memories of these grueling tests – the Medical College Admissions Test (MCAT), the U.S. Medical Licensing Exam (USMLE) Step 1, and the board certification exam – stay with us for years to come (with maybe a hint of PTSD). I remember the study schedules, review books, and mnemonics. I remember studying until it felt like I couldn't memorize another fact. And, of course, I'll never forget the moments when I found out my scores.
The Buildup
Three USMLE Step Exams. One intern year. Three years of dermatology residency. Three in-training exams (ITEs). Three meaningless percentile scores on ITEs that felt reassuring at the time, but in the days leading up to the board certification exam, those percentiles meant nothing. The thousands of clinic hours, patients, and kodachromes. Tons of practice questions and flash cards. Had it been enough? What more could I have done to prepare? I felt ready, but was I?
The Board Certification Exam
I've never been one to think tests are particularly hard, but let me tell you, this test was the worst, most difficult, most disconcerting exam I've ever taken. My advice – study hard!
The Aftermath
For a few weeks after the exam I felt unsettled. Had all of that work been for nothing? What's worse? I had to wait for an email to tell me my fate. And, oh by the way, they don't tell you when you'll receive this fateful email.
And what should I do when I receive the email? Do I stop everything and check? What if I'm in clinic? What if I've failed, and I lose it when I find out?
Days before our scores had been released, I had nightmares about receiving my score. My dreams were of letting down my co-residents, my program director, my friends and family, and of course myself. I was transported back to the memories of the anxiety leading up to and celebration after I received my MCAT score, or when I danced and shouted with my roommate around our apartment when I received my Step 1 score. I tried to convince myself this would be the same.
The Moment
It was Friday, September 7, 2018, around noon. I had finished seeing patients for the day. As I drove, I had the GPS on my phone directing me. Suddenly, out of the corner of my eye, I saw a banner appear and then disappear at the top of my phone. Did that say, "ABD"?
I slammed on the brakes and veered into an empty parking lot. As I sat there, alone in my car, all of the thoughts of my training rushed into my head: My white coat ceremony, clinical rotations, Match Day, graduation, internship, research fellowships, residency, and the many years of hard work. It all seemingly came down to this moment. I opened my email, and sure enough, there it was. In big bold letters it said, "2018 ABD July Board Certification Exam."
My stomach was in my throat. "Here we go," I thought. "They are going to give me some link to click. Crap! I don't remember my ABD number or password. Do I have that stuff saved somewhere?"
And then, I started reading:
"Dear Bobbak Mansouri,
The Directors of the American Board of Dermatology are pleased to inform you…"
Wait, what?!? "Pleased" to inform me? I didn't see a link. Were they telling me that I had passed right here in the email?
My heart was racing, and my vision got blurry. Did I read the email incorrectly? My palms were sweaty, knees weak, arms were heavy… Mom's spaghetti. No! I needed to focus. It was no time for Eminem lyrics, so I kept reading.
"… you have successfully passed the certifying examination of the Board given in July 2018."
The Culmination
And there it was. All of those years of hard work, the thousands of hours, the thousands of patients, and everything in between. I made it. Truth be told, I never read the rest of the email. I looked around, and I was still in that nameless and now most memorable apartment parking lot. I was all alone in my car, hands to the sky, and I let out an emphatic scream. It felt great. I had done it. I had become a board-certified dermatologist.
Did you enjoy this post? Find other articles on Navigating Residency by clicking here.