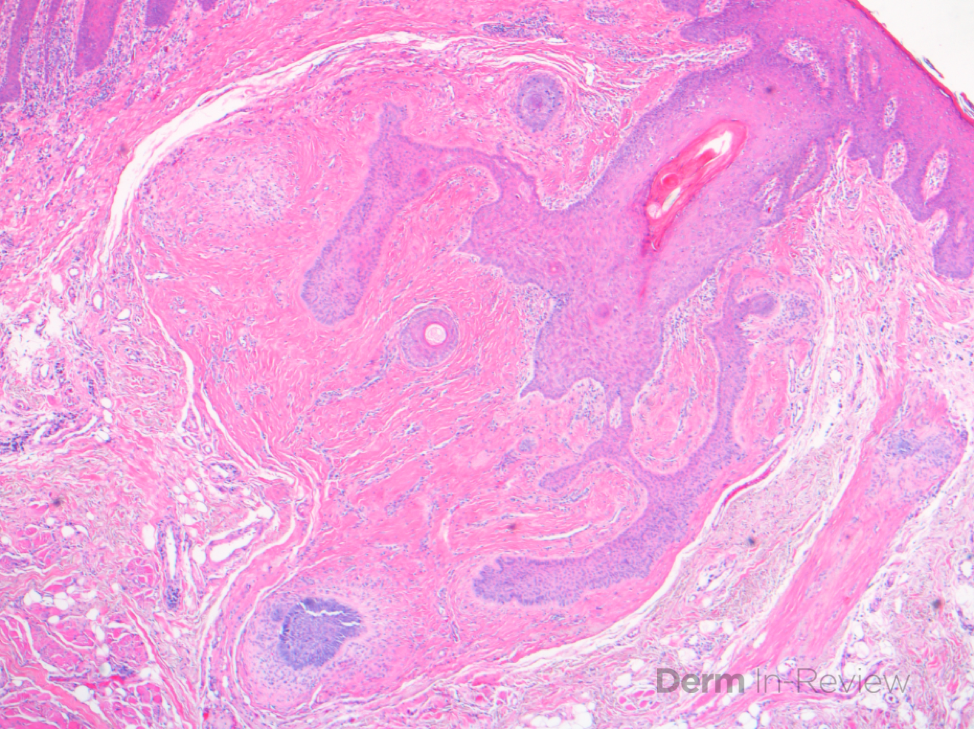 A 34-year-old Caucasian female presents for evaluation of several skin-colored papules on the cheeks. She notes her mother and sister have similar findings. A biopsy is done and pathology results are shown below. Which of the following is true about this disorder?
A. It is inherited in an X-linked recessive fashion.
B. These patients should be referred to nephrology and pulmonology.
C. Spiradenomas and cylindromas may also be found in this patient.
D. It is due to a mutation in the PTEN gene.
E. Mohs micrographic surgery is indicated for treatment of these tumors.
To find out the correct answer and read the explanation, click here.