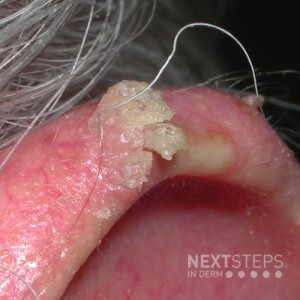 Mutations in which gene would likely be found in the neoplastic cells of this lesion?
A. PATCH
B. p53
C. Fumarate hydratase
D. CREBBP
E. p63
To find out the correct answer and read the explanation, click here. 
Brought to you by our brand partner Derm In-Review.  A product of SanovaWorks.