Laser-assisted drug delivery (LAD) is a new method of locally delivering treatments for some skin disorders. Dr. Jill Waibel, Subsection Chief of Dermatology at Baptist Hospital of Miami, shared pearls in the emerging technique at the inaugural Pigmentary Disorders Exchange Symposium. Continue reading this article for more information on this novel therapy.
The basics of laser-assisted delivery
The use of technology driven cutaneous drug delivery does come with some advantages for effective treatment compared to other administrations. Drugs administered via a cutaneous pathway can bypass drug degradation by the GI tract. Further, topical administration directly targets the affected organ and limits the risk of systemic toxicity.
Yet, in order for a topical agent to be effective, it must bypass the stratum corneum. The stratum corneum serves as a strong barrier to the skin and makes it difficult for hydrophilic and charged molecules to pass through. In fact, a molecular weight of 500 Da is viewed to be the largest a molecule can be to pass this layer.
As several animal studies have demonstrated, employing various laser parameters, such as minimum channel density and greater channel depth, may help enhance drug permeation. 1,2
Dr. Waibel discussed one of the innovative strategies to enhance topical drug delivery is with the use of ablative fractional laser (AFL). This type of laser stimulates neocollagenesis by heat shock proteins, ultimately improving scars. Simply put, the laser creates ablation columns in the skin which can be used to deliver a range of therapeutics for synergistic therapy. An example Dr. Waibel provided was the use of ablative fractional laser plus bimatoprost on a hypopigmented tracheostomy scar for 2 sessions with improvement of pigmentation (Figure 1).

LAD Techniques
Studies have looked into which lasers are the best option for LADs. Haedersdal et al. compared the ability of destruction of the epidermis and dermis in different types of lasers.3 Ultimately, the study found only ablative laser therapy has the ability to destroy the stratum corneum, epidermal and dermal layers of skin in a predictable and controlled manner. They concluded this suggests an increase in the potential of penetration of topically applied medications with the help of AFL.
The "Big 4"
Dr. Waibel showcased multiple cases demonstrating the effectiveness of LAD in treating "The Big 4", vitiligo, hypopigmented and hypertrophic scars, post-inflammatory hyperpigmentation (PIH) and melasma.
Several LAD treatment combinations for vitiligo and hypopigmentation include AFL with bimatoprost (Figuure 1), excimer laser with pimecrolimus and Alexandrite laser with triamcinolone 20%. It's important to remember that vitiligo can recur after treatment.
LAD with triamcinolone acetonide can be an effective option for PIH. Dr. Waibel demonstrated a series of cases of improvement of PIH with microablative thulium laser and triamcinolone 10mg/mL (Figure 2). When treating with LAD, it is still important to be mindful of complications of lasers such as burning and dyspigmentation, especially in those with darker skin tones.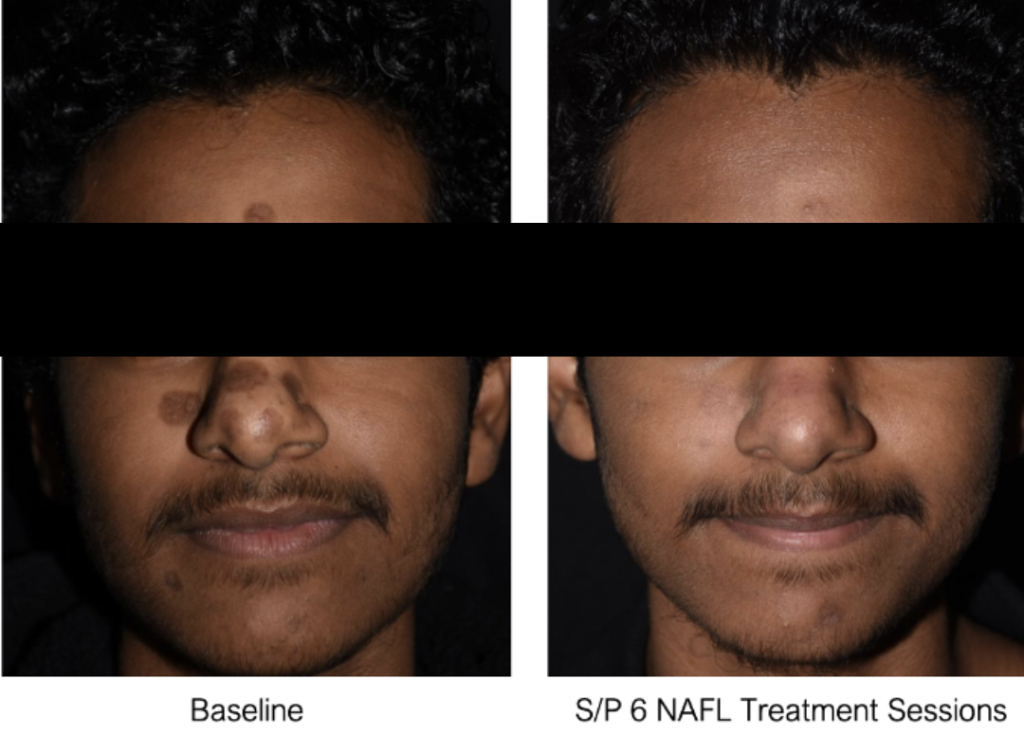 Laser therapy can be a treatment option of melasma and acts differently than other treatments for melasma. While chemical peels cause keratinocyte removal in melasma, lasers, such as intense pulse light (IPL) therapy disrupt the melanin granules. Dr. Waibel shared improvement of melasma with IPL and Thulium 1927nm laser (Figure 3) and IPL and Thulium and tranexamic acid (Figure 4).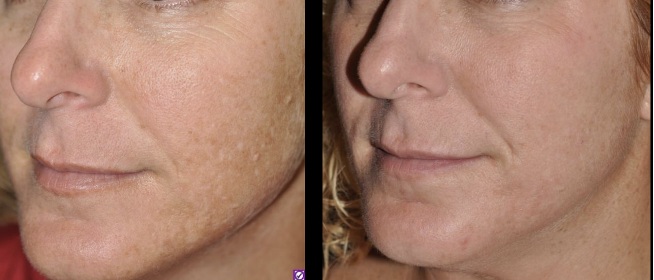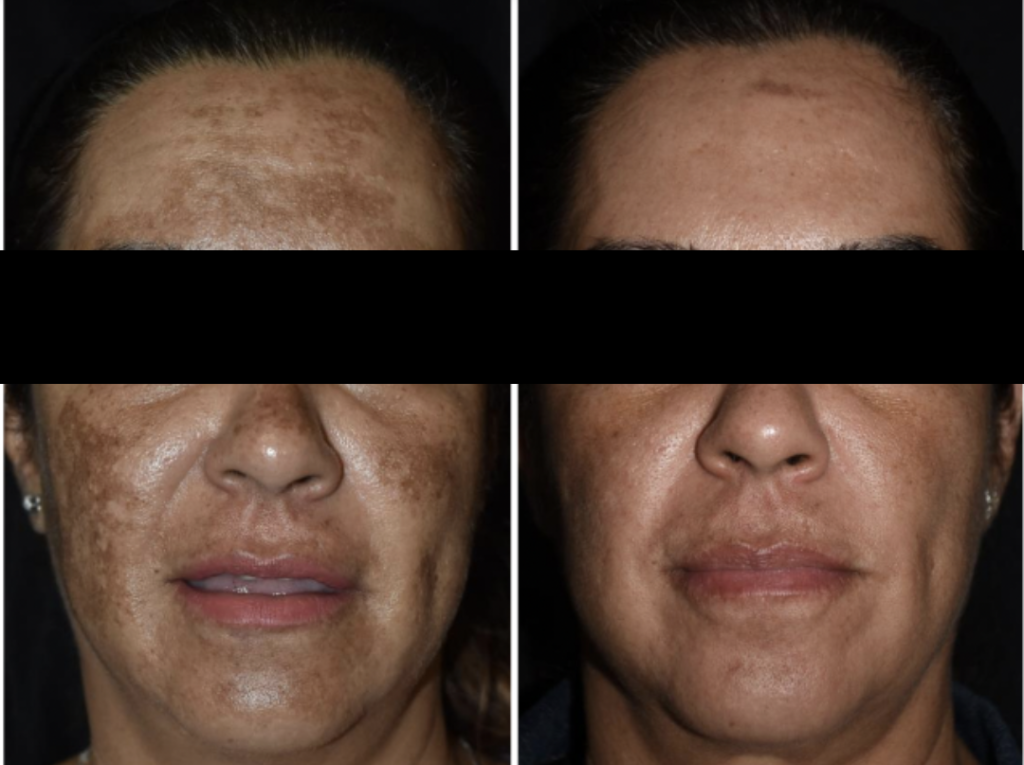 In conclusion, LAD is a promising technique for multiple pigmentary disorders. Moreover, ongoing research is exploring novel applications, such as combining lasers with different topical treatments. These advancements hold the promise of revolutionizing drug delivery and improving therapeutic outcomes.
References
Bachhav YG, Heinrich A, Kalia YN. Controlled intra- and transdermal protein delivery using a minimally invasive Erbium:YAG fractional laser ablation technology. Eur J Pharm Biopharm. 2013 Jun;84(2):355-64. doi: 10.1016/j.ejpb.2012.11.018. Epub 2012 Nov 30. PMID: 23207321.
Oni G, Brown SA, Kenkel JM. Can fractional lasers enhance transdermal absorption of topical lidocaine in an in vivo animal model? Lasers Surg Med. 2012 Feb;44(2):168-74. doi: 10.1002/lsm.21130. Epub 2012 Feb 2. PMID: 22302761.
Wenande E, Anderson RR, Haedersdal M. Fundamentals of fractional laser-assisted drug delivery: An in-depth guide to experimental methodology and data interpretation. Adv Drug Deliv Rev. 2020 Jan 1;153:169-184. doi: 10.1016/j.addr.2019.10.003. Epub 2019 Oct 16. PMID: 31628965.