Acne is the most common skin condition in the United States. Although it affects almost 50 million individuals annually, how it affects each person varies. Many epidemiologic studies have shown that acne is the most common presenting complaint in patients with Fitzpatrick skin types IV-VI. However, post-inflammatory hyperpigmentation is a common sequela of acne in patients of skin of color and a primary focus for the patient during initial consultation. Whether from the acne itself or from a complication of the treatment regimen, treating PIH should be a key focus of the management strategy.
At the GW Virtual Appraisal of Advances in Acne Conference, Dr. Andrew Alexis discussed key considerations in treating acne in patients with darker Fitzpatrick skin phototypes. His lecture provided insight on strategies to improve treatment outcomes in patients of skin of color.
First let me share a few pearls from Dr. Alexis's lecture.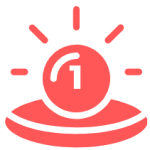 Hyperpigmentation is an inevitable sequela as part of the natural evolution of acne. However, this phenomenon is more common in skin of color (SOC) and may be the sole presentation on physical exam during their initial consultation.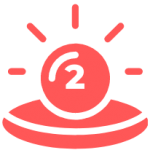 Although clinicians may notice considerable improvement on follow-up, patient's perceptions of improvement may differ. Communicating the ins and outs of treatment regimens will help set realistic expectations for our patients.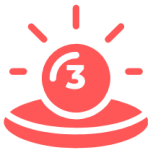 What you don't see can be just as important as what you do see. How can we improve this invisible component of acne and post-inflammatory hyperpigmentation (PIH) in skin of color? Read on!
PIH is the most troublesome and problematic aspect of acne in SOC
Acne is the most frequent primary diagnosis at visits to dermatologists. However, differences in clinical characteristics, perceptions, and treatment satisfaction in white vs. non-white patients have been reported. In a cross-sectional, web-based study evaluation of racial difference on the impact of acne, it was reported that in SOC patients, PIH was the most bothersome aspect of their acne. In addition, PIH clearance was the most important goal in non-white females. This hyperpigmentation is an inevitable sequela as part of the natural evolution of acne. Even if we clear our patient's acne, PIH may persist and treatment outcomes may be deemed unsatisfactory. What steps can we take to address these drawbacks?
Target acne and PIH
Patient education is key when treating acne, especially in SOC patients. We need to design a regimen that incorporates agents that treat active acne and post-inflammatory hyperpigmentation concurrently. It is important to communicate this to patients. Below are some beneficial topical therapies to consider. Retinoids such as Tretinoin, adapalene, and tazarotene are the mainstay of treatment in both acne and PIH. What other contenders are there? Azelaic acid, a dicarboxylic acid with antimicrobial and anti-inflammatory properties. It also has direct anti-tyrosinase activity, owing to its benefit in treating PIH.
Benefits of azelaic acid include:
Antibacterial effects
Anti-comedonal
Anti-inflammatory
Reduces hyperpigmentation
However, some patients complain of mild burning or stinging with application. Combining application with a moisturizer could help prevent this minor nuisance.
Kircik LH studied the efficacy and safety of azelaic acid gel 15% in the treatment of post-inflammatory hyperpigmentation and acne. This was a 16-week, baseline-controlled study that showed twice-daily use of Azelaic acid 15% improved all aspects of acne and PIH severity with improvements starting at week 4. In addition, 31% of patients had no PIH at week 16. Incredible!
Hydroquinone may be used by some clinicians in treatment of PIH secondary to acne but it may not be the best remedy. Using hydroquinone to spot treat small, scattered macules is difficult. In contrast, applying to broad areas can result in undesirable lightening of the skin.
Instead, there are other adjunctive treatments that can safely improve PIH in skin of color. Chemical peels! Superficial peeling agents are the key to treating patients with skin of color safely. Both salicylic acid and glycolic acid have been used safely and effective in treating acne in SOC patients.
Chemical Peels in SOC: Recommended approaches
Use superficial peeling agents every 2-4 weeks (Dr. Alexis prefers 5 weeks to allow 4 continuous weeks of retinoid use)
Consider hydroquinone 4% concurrently to enhance efficacy for treating hyperpigmentation and preventing PIH
Discontinue topical retinoids 1 week prior to peel
Start at a low concentration and work up slowly
Patients may perceive that their therapy is not working
Even though papules and pustules may resolve, patients may convey dissatisfaction if hyperpigmentation remains. What's important here? Counseling! Patient education is imperative. During initial consultation, it is critical to set realistic expectations. Give the patient a guideline to when acne lesions may resolve versus when PIH may resolve. It can take up to 6-12 months to clear PIH. If the patient understands the timeline, they may feel more satisfied with the results.
As Dr. Alexis wisely said, to get to totally clear is a marathon, not a sprint!
Early and effective therapy is key to reducing long-term sequelae
Atrophic acne scars can affect any patient population but it is more difficult to treat in skin of color because of safety considerations. Hypertrophic scars are a particular concern in skin of color patients, especially for truncal acne.
Subclinical inflammation is an important concept here. It can be likened to an invisible fire under the skin surface that needs to be put out. Many studies have established that clinically non-inflamed lesions when biopsied still show marked inflammation on histopathology. There is also increase in pro-inflammatory cytokines such as interleukin-1 in clinically normal perifollicular skin.
How can we best reduce inflammation? We need to treat inflammation aggressively by targeting multiple pathogenic factors. There are several acne treatments that have anti-inflammatory effects. Topically we can use retinoids, benzoyl peroxide, azelaic acid, and dapsone to treat acne. Other therapies include oral tetracycline antibiotics and intralesional steroids. The best treatments are combination treatments that utilize different mechanisms of actions to help with the various pathogenic factors of acne.
In a recent article published by Dreno et al., Adapalene 0.3%/benzoyl peroxide 2.5% gel applied once daily prevented the formation of scars and reduced the number of existing scars after 24 weeks of treatment. There are additional new therapies that have been studied in diverse populations with good safety and efficacy:
Topical minocycline
Trifarotene – a topical retinoid that is a RAR-gamma agonist
Sarecycline – a narrow spectrum tetracycline
Avoiding irritation is essential
Inducing irritant dermatitis from topical therapies can result in significant consequences in pigmentary alteration. Our goal should be to decrease the risk of iatrogenic dyspigmentation. One way to accomplish this is by balancing the efficacy and tolerability of our treatment strategies. How can we maximize tolerability? We need to carefully select topical regimens in order to minimize irritation. Factors to consider include the molecule, concentration, vehicle, and dosing regimen.
Simplify the regimen!
Discontinue potentially irritating toners, scrubs, astringents and recommend a hydrating cleanser instead
Consider every other night dosing of topical retinoids for the first 2 weeks
Apply non-comedogenic moisturizers on top of prescription topicals if there is dryness, stinging, or burning
Avoid drying formulations and stick to aqueous gel, lotion, or cream vehicles
In an article on Patient-Reported Outcomes in Acne Patients with Skin of Color using Adapalene 0.3%-Benzoyl Peroxide 2.5%, DuBois et al. reported that complaints of erythema and dryness peaked 2 weeks after initiation of therapy. Erythema and dryness decreased in the following visits and remained mild. It is important to discuss the transient peak of irritating side effects with patients and counsel them to get through the first 2 weeks in order to appreciate the desirable long-term effects of therapy.
There are new products with sophisticated vehicles that maximize tolerability while being able to maintain efficacy with lower concentrations. Below are some highlights of these new therapies presented during Dr. Alexis's lecture:
Tretinoin Lotion, 0.05% for the topical treatment of acne vulgaris in patients 9 years of age and older
Micronized tretinoin (approx. 10 microns = smaller than follicular orifice)
Controlled release
Polymeric emulsion
Formulated with moisturizing/hydrating ingredients:

Hyaluronic acid
Glycerin
Hydrolized collagen
Water
Polymeric emulsion technology

Suspends active ingredient with a polymer in a hydrating emulsion of solvents, emollients, and humectants
Designed to reduce irritation and uniformly distribute microscopic droplets such that a lower dosage of tazarotene  can be used while maintaining efficacy
In conclusion, to maximize outcomes in treating acne and PIH in SOC patients, it is important to:
Align treatment endpoints with patient goals by providing realistic timelines
Initiate efficacious combination therapy early
Maximize tolerability
This information was presented by Dr. Andrew Alexis at the GW Virtual Appraisal of Advances in Acne Conference held July 30th, 2020.
Did you enjoy this article? Find more on Skin of Color topics here.