Next Steps in Derm, in partnership with ODAC Dermatology, Aesthetic and Surgical Conference, interviewed Dr. DiAnne Davis (a board-certified cosmetic dermatologist specializing in noninvasive facial rejuvenation, skin of color, hair loss, and cosmetic dermatologic surgery) about social media dos and don'ts. Watch as she offers her three best tips on how dermatologists should protect themselves before posting online, especially when using patient images.
Further Reading
If you would like to read more about social media in dermatology, check out the following 3 articles recently published in the Journal of Drugs in Dermatology.

Analysis of Reddit Reveals Dupilumab Questions Among Atopic Dermatitis Patients
ABSTRACT
Background: Atopic dermatitis patients are turning to social media to seek guidance and source medical information. Reddit, the seventh most visited website in the US, contains the popular "eczeMABs" subreddit, a forum dedicated to discussing monoclonal antibody therapy for atopic dermatitis. Objective: To uncover atopic dermatitis patients' dupilumab-related information needs. Methods: The authors analyzed all questions posted on the "eczeMABs" subreddit. Each question was then separated into categories and subcategories for analysis. Results: 262 questions from 189 posts were analyzed. The greatest proportion of questions was related to side effects (36.3%), with patients most frequently inquiring about flares (25/95), ocular effects (17/95), and dry skin (10/95). Usage instructions (13.4%) and general experience (8.0%) were common question categories as well. Limitations: The questions of the "eczeMABs" subreddit subscribers may not reflect the questions of all atopic dermatitis patients. Conclusion: Reddit provides valuable insight into atopic dermatitis patient gaps in knowledge regarding dupilumab therapy. Physicians can use this knowledge to better address the information needs of patients, potentially leading to better outcomes and more informed, empowered patients. Read the full article here.

Acne Information on Instagram: Quality of Content and the Role of Dermatologists on Social Media
ABSTRACT
While it is evident that many patients turn to social media for information about skin care, the quality and content of available information are not well characterized. In this study, we investigated acne-related information available on Instagram, one of the most popular social media platforms. We searched for the "top" Instagram posts using the hashtag #acne and characterized them based on their source and content. Posts were excluded if they were unrelated, not in English, or duplicates. 900 posts were assessed, and 439 were included. A majority of the content (258 posts) was generated by influencers, followed by retailers (97) and non-dermatologist providers (67). Dermatologists were responsible for 17 posts, accounting for <4% of the included content. 124 separate ingredients were mentioned as potential acne treatments. The ingredients with the most mention were beta-hydroxy acids (eg, salicylic acid), alpha-hydroxy acids (eg, glycolic acid), vitamin C, niacinamide, and sunscreen. 254 posts recommended at least one specific intervention, and among these posts only 11% referenced a treatment with grade A evidence based on American Academy of Dermatology guidelines. A vast amount of content is readily available to patients on this platform. This content is heterogeneous in message and quality, and dermatologists are responsible for only a small portion of it. Read the full article here.

The Influence of Dermatologists' Use of Social Media on Attracting Patients
ABSTRACT
Background: Many dermatologists consider social media to be a useful tool for building their practices and personal brands. However, limited data exists on patients' perceptions of the value of social media in dermatology. Objective: To examine how social media influences patients when choosing a dermatologist and which aspects of dermatologists' sites offer the most benefit to patients. Methods: A cross-sectional study was completed by sampling a diverse online population using a 10-question survey.
Results: The survey was sent to 1,481 individuals; of the 57.5% who qualified, 98.5% completed the survey (N=715). Of the qualified respondents, 58% were female and 42% were male. Twenty five percent were 18-29 years, 24% were 30-44 years, 33% were 45-60 years, and 19% were over 60 years. Fifty-seven percent reported that social media is only slightly important or not at all important when selecting a dermatologist. According to respondents, patient reviews (68%), years of experience (61%), and medical information written by the dermatologist (59%) were the most important aspects of dermatologists' social media sites. Cosmetic patients (P<0.0001), younger patients (P<0.0001), and participants with fewer years of education (P=0.0006) valued social media significantly more when selecting a dermatologist compared to their counterpart populations. Limitations: Selection bias is possible given the survey was distributed only to SurveyMonkey® users. Conclusion: Given the majority of patients reported that social media is not important or only slightly important, dermatologists should consider means other than social media to attract new patients to their practices. For dermatologists who use social media, they should highlight patient reviews, experience level, and original medical content. Read the full article here.
About Dr. DiAnne Davis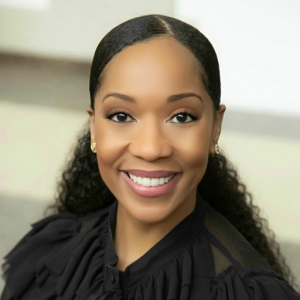 Dr. Davis completed her baccalaureate studies at Tuskegee University in Tuskegee, AL, graduating Summa Cum Laude with a degree in Biology. She obtained a Master's of Science in Cell & Molecular Biology from Tulane University. She then received her medical degree from The George Washington University School of Medicine and Health Sciences in Washington, DC along with the Walter F. Rosen Award for Outstanding Student in Dermatology. Dr. Davis completed her dermatology residency at the University of Oklahoma Health Sciences Center where she was chief resident her senior year of residency training. While in residency Dr. Davis was influential in coordinating the first Skin of Color Symposium helping to promote awareness of the unique features of skin of color from both a medical and cosmetic dermatologic viewpoint. She has authored several journal articles and textbook chapters (both for medical and cosmetic dermatology) and presented some of her work at local and regional dermatology meetings. She is also the Co-Founder of Sunblock Kids which helps to bring awareness about the importance of sun protection at an early age. Dr. Davis is a member of the American Academy of Dermatology (AAD), American Society for Dermatologic Surgeons (ASDS), the American Society for Laser Medicine and Surgery (ASLMS), the Women's Dermatologic Society (WDS), Skin of Color Society, and the Texas Medical Association. Dr. Davis has served as the resident liaison for ASDS, a member of the curriculum task force for the AAD and has received scholarships for mentorship opportunities through the ASDS.
Did you enjoy these video pearls? Find more here.