Simply put, it's better for the patient because we are proactively and routinely mitigating future risks for them. Also, overall and long-term it is a more economically sound approach for our healthcare system.
Dermatologists are experts in the skin, hair and nails not just throughout the course of an individuals' life but perfectly positioned for the entire family's lifetime. This means that your relationship with the person translates to multigenerational approach within the same family. This holistic family view sets up a "conductor" that allow us to create plans for each member of the family unit. How this is accomplished will be discussed in detail in my opening lecture at the Generational Dermatology SymposiumTM, "Building a Generational Practice and Why You Should".
You are probably wondering how this approach translates to your everyday office practice. Here is an example:
When Mom brings her son in for acne you want to have the discussion about acne scars looking worse as a person ages and set a plan to aggressively prevent/diminish/treat acne scarring and not wait for that teenager to become 21. In addition, with a family lens, you can anticipate the needs of the mother, who when informally questioned, may be experiencing hair thinning, melasma, rosacea and other common diagnoses of her generation.
This all leads to a dynamic preventative planning and management approach. Dermatologists have the training and education to identify risk factors and detect early symptoms of skin disease. Embracing this concept of Generational Dermatology as preventive medicine for the evolving aging patient will decrease patient morbidity and bring down the cost of healthcare1. Financially, it is less expensive to treat most of the skin issues that we see on a regular basis when they are evolving. For example:
When a 25-year-old female comes in with acne, you can discuss her familial risk factors for Melasma with pregnancy
When a 35-year-old male comes in with concerns of thinning hair, you can talk to him about familial and personal risk factors for Rosacea
When a 45-year-old female comes in for toxins or fillers, you can talk to her about hair thinning with aging, photodamage, skin cancer assessment
In summary, the generational approach to dermatology recommends that when seeing a patient; in the interests of your patient in particular and our healthcare system in general, ask yourself the following questions:
What conditions or treatments are common for a patient in this age group?
What conditions or treatments would prevent/slow down future skin conditions or damage if they were addressed now?
Does this patient have a spouse, children, parents that I can be educating about generational skin concerns?
If you want to learn more about the generational approach to dermatology and my upcoming symposium, visit: http://www.gdermpalmspringsymposium.com
References:
1. J Drugs Dermatol. 2013 Dec;12(12):1396-9.
About Wendy E. Roberts, MD
Founder and Chairperson, GDerm Symposium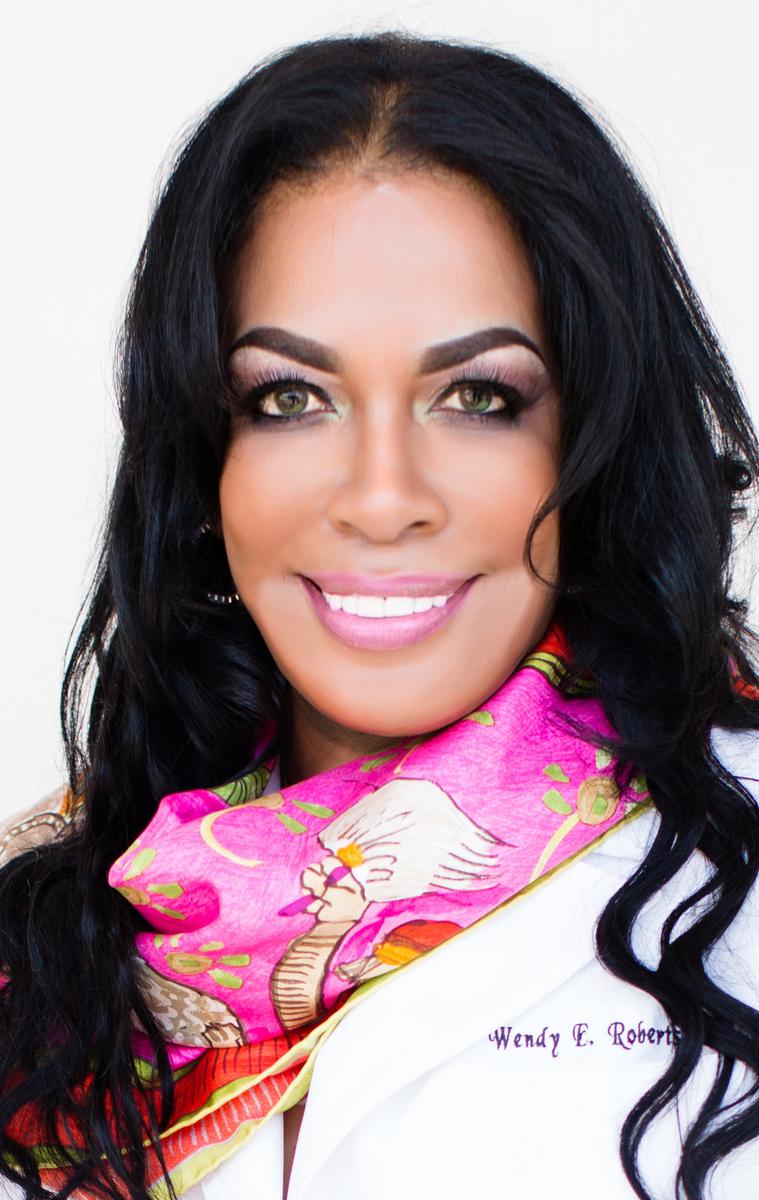 As a preeminent Board Certified Dermatologist and Board Certified Dermatopathologist, Dr. Wendy Roberts specializes in Cosmetic Dermatology, Generational DermatologyTM, and Ethnic Skin of Color. Generational DermatologyTM is a practice she's very passionate about which imparts education and science to help treat patients proactively targeting their individual aging skin needs. To learn more about Dr. Roberts, visit http://www.wendyrobertsmd.com