Becoming a media expert can help grow a dermatology practice. But how and where do you begin? In this 6-part series,  Allison Sit, public relations and communications expert, shares valuable advice on how to get started. Read each part of the series below:
Part 1: Five Ways Media Relations Can Help You Build Your Practice
Part 2: When to Hire An Agency
Part 3: Six Steps to Develop a Media List and Pitch
Part 4: Three Steps to Developing Key Messages
Part 5: Seven Tips for a Successful Media Interview
Part 6: Six Tips to Becoming a Trusted Media Source
If you want to learn more about media relations in dermatology, make sure to register for the upcoming 17th annual ODAC Dermatology, Aesthetic & Surgical Conference where Allison Sit will lead a 30-minute session for residents and young dermatologists covering how everyday patient interactions can help prepare you for a media interview, how to do your own media pitching, what makes a successful interview, and the do's and don'ts of working with the media. Following this session, attendees should be able to:
1. Understand the value of strong communication skills in becoming an effective dermatologist.
2. Know how to use office visits as practice interviews
3. Understand how to use social media to grow patient loyalty and trust.
4. Know how to become a publicist and develop strong media pitches.
5. Describe key elements of a successful interview from the perspective of the interviewer.
6. Recognize do's and don'ts of working with the media and tips to avoid common PR mistakes.
About Allison Sit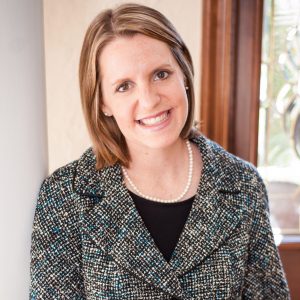 Allison Sit is a public relations and communications consultant with more than 15 years of experience in promoting health care and dermatology.
Allison spent six years in the American Academy of Dermatology Communications Department, leading efforts to promote the specialty and educate the public on skin, hair and nail health. In addition to working closely with television producers and beauty editors, Allison produced skin cancer public service advertisements and public education videos.
A graduate of the University of Missouri School of Journalism, Allison started her career as a television news reporter with NBC affiliates in Missouri and Arkansas. In 2003, Allison received an Arkansas Associated Press Broadcasters Association award for spot news coverage.  She also worked for a regional hospital before joining the American Academy of Dermatology in 2007.
Allison began her consulting practice in 2013. She lives in suburban Chicago.
Find more articles on Navigating Your Career here.