Skin conditions affect tens of millions of people across the United States with symptoms that range from purely cosmetic to downright painful—and in some cases lethal. In addition, skin conditions can signal deeper problems. For example, patients with psoriasis are at a higher risk because of associated comorbidities such as chronic pulmonary disease, diabetes, renal disease, and rheumatic disease, among others. There are also comorbidities associated with eczema, vitiligo, and non-melanoma skin cancer.1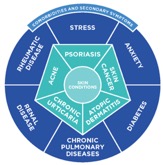 It is not uncommon for patients to fall into patterns of social isolation, experience sleep disruptions and suffer from anxiety. For patients battling psoriasis or eczema, for example, psychological symptoms pack a one-two punch. The conditions trigger stress, which in turn exacerbates the conditions. Moreover, these factors can undermine patients' ability to function at work, school and in social situations.  This can exact both a financial and emotional toll for patients and society at large.
Yet increasingly, dermatological patients face two main challenges when seeking medical care
1. Access to Specialists
A patient's health care provider plays a pivotal role in diagnosing skin conditions and identifying which treatment options are most likely to be effective. Yet accessing medical specialists is becoming more difficult for three reasons: a shortage of specialists, narrow health plan networks and coverage limits.
2. Access to Treatment Options
Access challenges don't necessarily end when a patient finally sees a dermatologist. Getting the treatments their doctor prescribes can be equally—if not more—difficult. These challenges are particularly unfortunate given the innovation in dermatological therapies.
While traditional dermatology treatments such as topical agents or phototherapy are still used, new advances over the past few decades such as biologics and small molecule inhibitors now offer options that may, in some cases, be more effective. However, some health plans require prior authorization for treatments, prolonging the time patients must spend in discomfort and potentially avoiding the workplace and social settings. The process may include a step therapy edit, requiring patients to fail a traditional treatment before getting an innovative therapy.
Allowing patients with skin disorders to resume healthy, productive and confident lives begin with allowing them to access necessary care and proper medications to treat their conditions. Selection of these treatments should be a shared decision between the patient and his or her physician.
To improve access, federal and state legislation regarding health plans should prioritize patient treatment, including the treatment of chronic dermatological problems. Leadership on issues such as step therapy, prior authorization and exorbitant out-of-pocket requirements can lead to commonsense reforms that improve patients' ability to get the care and medication they need.
Proper dermatological care stands to improve patients' health, productivity and quality of life. But those improvements are predicated on access to the specialists who can guide their treatment and to the innovative medicines that can change their lives.
Derma Care Access Network is Born
In 2016, the Derma Care Access Network (DCAN) launched with the mission of advocating forpublic policies that ensure patient access to optimal dermatological care, including providers and therapies. DCAN is developing a community of stakeholders, educating them about relevant policy issues, and creating opportunities for them to engage as policy advocates.
Led by Medical Director Adam Friedman, MD, DCAN advocates for better skin health through public policies that:
Encourage the advancement of dermatological science and innovation
Support the education of patients, health care providers and other stakeholders
Promote the development of improved means of preventing and treating skin disease
Further access to appropriate prevention and treatment options for all patients.
DCAN's public policy advocacy includes, but is not limited to:
National and local laws and regulations
Practice guidelines
Public and private funding of research
Public and private health plan payment policies in an evolving marketplace, including utilization management policies.
DCAN does not advocate on behalf of any specific therapy. Rather, its agenda encompasses disease-prevention strategies, all modalities of treatment and patient-centric health care delivery models. Specific policy priorities include support for insurance reform legislation and Medicare policies that limit the use of utilization management practices such as prior authorizations, step therapy, specialty tiers with high co-pays and non-medical switching.
DCAN is a nonprofit advocacy organization with a membership of patients, patient advocates, physicians and scientists, including:
DCAN sponsors educational initiatives and advocacy programs designed to encourage informed policymaking about the benefits of access to approved therapies and appropriate clinical care.
If you are interested in learning more about DCAN's mission and how you, as a physician, can advocate for your patients' access to care, be sure to register for the upcoming working group at the ODAC Dermatology, Aesthetic and Surgical Conference:
Overcoming Barriers to Dermatological Treatment – Working Group
ODAC Dermatology, Aesthetic and Surgical Conference
January 21, 2019 – 10:00 am to 10:30 am
JW Marriott Grand Lakes – Orlando, FL
To register, click here.
Speakers: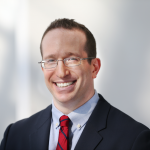 Adam Friedman, MD
Professor of Dermatology
George Washington School of Medicine and Health Sciences
President & Medical Director, Derma Care Access Network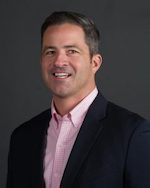 Mike Walsh
Executive Director, Derma Care Access Network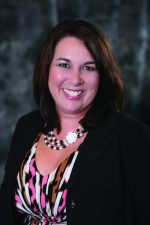 Tonya A. Winders
President & CEO, Allergy & Asthma Network
President, Global Allergy & Asthma Patient Platform
Source: Derma Care Access Network
References:
1. Wakkee, M, Nijsten T. "Comorbidities in dermatology". National Center for Biotechnology Information. [Internet] c: Bethesda Maryland: 2009. [cited 2017 July 3] Available from: https://www.ncbi.nlm.nih.gov/pubmed/19254657