According to ODAC Vice-Chair Dr. Joel Cohen, Director of AboutSkin Dermatology (Greenwood Village and Lone Tree, Colorado),  and Associate Clinical Professor at the University of California at Irvine, the pendulum is swinging back to heavy resurfacing in areas such as around the mouth and around the eyes that really need it. He uses full-field erbium resurfacing and shares why this is the way to go.
Further Reading
If you are interested in reading more about full-field ablative resurfacing, check out these JDD papers authored by Dr. Joel Cohen: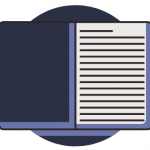 Perioral Rejuvenation With Ablative Erbium Resurfacing
Since the introduction of the scanning full-field erbium laser, misconceptions regarding ablative erbium resurfacing have resulted in its being largely overshadowed by ablative fractional resurfacing. This case report illustrates the appropriateness of full-field erbium ablation for perioral resurfacing.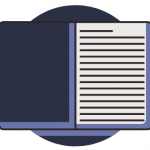 Self-Resolving Eruptive Keratoacanthomas After Full-Field Erbium Laser Resurfacing
Keratoacanthoma (KA) is a subtype of squamous cell carcinoma whose development has been linked to excessive sun exposure, immunosuppression, and trauma. Given the rapidly expanding therapeutic armamentarium for anti-aging modalities in dermatology, reports of KA secondary to invasive cosmetic procedures are on the rise. We present a case of eruptive KAs after full-field ablative Erbium:YAG 2940 nm laser resurfacing of the face that resolved with minimal intervention. This case demonstrates the potential for a rare yet significant laser complication that may warrant discussion during the consenting process.
About Dr. Joel Cohen, MD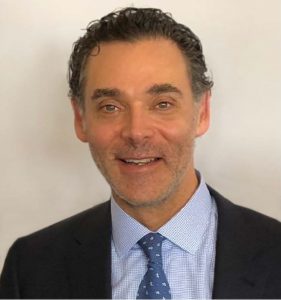 Joel L. Cohen, MD is an internationally recognized expert on aesthetics and skin cancer. He is the Director of AboutSkin Dermatology (Greenwood Village and Lone Tree, Colorado) and also serves on the dermatology teaching faculty of the University of California at Irvine as an Associate Clinical Professor. He is Board-Certified by the American Board of Dermatology, and Fellowship-trained in aesthetic dermatology and dermatologic/Mohs surgery.
Dr. Cohen has published over 237 scientific articles and book chapters and has co-authored 3 academic textbooks. He is the Co-Director of the ASDS Cosmetic Dermatology Fellowship in Colorado. He has also been a recipient of the ASDS Public Service Award, the ASCDAS Distinguished Service Award, and the ASDS Excellence in Education Award. In 2018, he received the Melanoma Research Foundation Humanitarian of the year Award. In 2019, he received the American Society of Dermatologic Surgery International Traveling Mentorship Program Outstanding Contribution Award for his teaching around the globe.
Dr. Cohen has lectured all over the world, appeared on many TV shows including Emmy Award-Winning The Doctors, and has also been interviewed in many magazines and newspapers including Glamour, Vogue, New York Times, Allure, Shape, Marie Claire, TIME, InStyle, MORE, USA Today, US News and World Report, and Consumer Reports.
Did you enjoy these video pearls? Find more here.
Next Steps in Derm is brought to you by SanovaWorks.