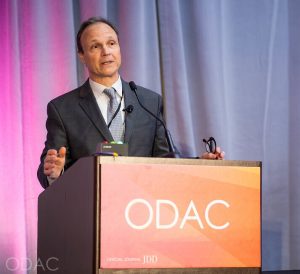 Next Steps in Derm, in partnership with ODAC Dermatology, Aesthetic and Surgical Conference, interviewed Dr. Vic Ross, Director of the Scripps Clinic Laser and Cosmetic Dermatology Center in San Diego, CA, on his approach and the various interventions he uses for the treatment of Melasma. Watch as he shares fresh practical pearls immediately useful in your practice.
Further Reading
If you would like to read more about treatments for melasma, check out the following articles and case reports recently published in the Journal of Drugs in Dermatology:
Melasma is a commonly acquired condition that mostly affects women with Fitzpatrick skin types III-VI with prominent brown pigmentation with or without an underlying erythema. Despite multiple treatment options, melasma can be challenging given its chronic and relapsing nature. The objective of this article is to review the quality of life impact of melasma and offer suggestions for enhancing the melasma specific quality of life scale.
Background: Melasma is an acquired skin disease characterized by symmetric hyperpigmentation on sun-exposed areas, particularly on the face. Recently, there has been tremendous scientific interest in novel, safe, and effective topical agents to manage melasma.
Objective: To evaluate topical treatments for melasma and provide evidence-based recommendations for clinical use and further research.
Methods: We performed a systematic review of randomized controlled trials (RCTs) on topical agents for the treatment of melasma on March 4th, 2019 using PRISMA guidelines. Clinical recommendations were based on the American College of Physicians guidelines.
Results: After screening, we identified 35 original RCTs using azelaic acid, cysteamine, epidermal growth factor, hydroquinone (liposomal-delivered), lignin peroxidase, mulberry extract, niacinamide, Rumex occidentalis, triple combination therapy, tranexamic acid, 4-n-butylresorcinol, glycolic acid, kojic acid, aloe vera, ascorbic acid, dioic acid, ellagic acid and arbutin, flutamide, parsley, or zinc sulfate for melasma.
Conclusions: Cysteamine, triple combination therapy, and tranexamic acid received strong clinical recommendations for the treatment of melasma. Cysteamine has excellent efficacy and is reported to have anti-cancer properties, but has not been directly compared with hydroquinone. Triple combination agents and tranexamic acid are effective, but carry theoretical risks for ochronosis and thrombosis, respectively. Natural compounds are associated with low risk for adverse events, but more research is needed to determine the efficacy, optimal formulation, and appropriate concentration of novel treatments.
Introduction: Melasma is a common disorder where patients develop hyperpigmented macules and patches on the face and is thought to be the result of sun exposure and hormonal contributions, although the pathogenesis is not completely understood. Lasers have been used for melasma treatment with varying degrees of success.
Objectives: The objective of this study was to examine the safety and efficacy of a novel picosecond laser for the treatment of melasma.
Materials and Methods: Ten subjects received nine weekly laser treatments with a picosecond laser to a randomized half of their face. A lightening cream was applied to the entire face to serve as a control. The primary outcome measure was clinical efficacy measured by a patient-reported outcome survey, the Melasma Quality of Life (MELASQOL) questionnaire, and physician assessment with the Global Aesthetic Improvement Scale (GAIS). The secondary outcome measure was safety, which was assessed by monitoring for adverse events. Photos were taken before every treatment and at a 1-week follow-up.
Results: Ninety percent of subjects rated their melasma as at least slightly better, and 90% percent of subjects would recommend this laser treatment to others with melasma. MELASQoL questionnaire scores improved by an average of 5.7 points after laser treatment. Assessments by two board-certified dermatologists using the GAIS revealed an overall improvement in 80% of patients on the laser treatment side versus 20% on the control side. Side effects, including erythema and discomfort, were minimal and transient post-treatment.
Conclusions: This study suggests that picosecond laser treatments are a safe and efficacious way to treat melasma.
About Dr. Ross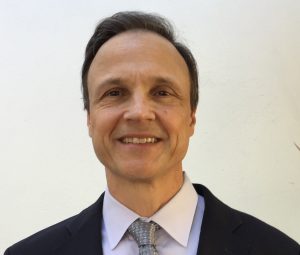 E. Victor Ross, MD, is a dermatologist specializing in laser surgery of the skin. He uses a broad array of technologies to reduce red and brown skin lesions, wrinkles and unwanted hair, improve spider veins of the legs and improve the appearance of scars, including acne scars. In addition to his clinical practice, Dr. Ross conducts research on novel approaches to skin rejuvenation. Dr. Ross was the first Navy-sponsored fellow in photomedicine and lasers at Massachusetts General Hospital, where he conducted research and clinical trials in photodynamic therapy and novel laser applications. He was honored with the prestigious Chairman of the Joint Chiefs of Staff Award for Excellence in Military Medicine. Dr. Ross was elected president of the American Society for Laser Medicine and Surgery (ASLMS), the world's largest professional organization dedicated to promoting excellence in patient care. He was recognized by the American Society for Laser Medicine and Surgery (ASLMS) with the Caroline and William Mark Memorial Award, as well as the Leon Goldman Award, for his lifetime contributions to research. Presently, he is the director of the Scripps Clinic Laser and Cosmetic Dermatology Center and a frequent lecturer at national and international meetings on cutaneous laser medicine.
Did you enjoy this article? Find more on Medical Dermatology here.
Next Steps in Derm is brought to you by SanovaWorks.