Skin color comes in all shades. Similarly, dermatologists should reflect the diversity that is apparent in our patients. However, in the US, African-Americans make up 12.8% of the population while there are only 3% of Black dermatologists.1 Addressing this gap is beneficial because studies have shown race-concordant visits are longer and have higher levels of patient satisfaction and patient engagement.2 Closing this gap could likely increase access to care for minority patients, greater interest and attention to diseases that disproportionately affect minorities, and create a more diverse work force of dermatologists. The challenge becomes how do we turn the tide. Expert faculty members from the Skin of Color Update have weighed in to offer their solutions to identifying barriers and the ways to overcome them.
Early exposure- recruit and encourage high schoolers and college students to consider dermatology as a career
"The journey to increase the number of African-Americans in dermatology has to begin early. I think the journey needs to begin in high school or college. First, you make bright, young people aware that this is reachable and that it's attainable so that early on they become engaged in research." -Dr. Pearl Grimes
"As physicians, we need to reach out to students earlier. We need to go to high schools and talk about what it means to be a dermatologist so that more underrepresented students consider careers in dermatology and medicine as a whole. By the time they get to college, they need to know that they are interested in medicine, so we have to engage students sooner."-Dr. Eva Kerby
Be a mentor and role model
"One of the barriers to having an increased number of black dermatologists is first of all dermatology is not necessarily a top of mind specialty for African- Americans. I know for me it wasn't. We don't have a lot of role models that are visible on TV and on social media that is why it is so important for those of us who are dermatologists to be on social media" -Dr. Wendy Roberts
"You've got to have a mentor." -Dr. Pearl Grimes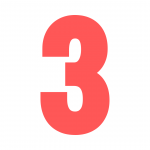 Increased representation in academics
"There are so few academic representatives of people of color to support people of color to join in." -Dr. Eliot Battle
"It's important to have people at the helm, who are at the table to help open the other doors. We have to carry the ball for you as well." -Dr. Pearl Grimes
"It is the decision makers who decide who gets into programs. Many of us are not in academic positions to really influence getting into programs, which is why it's so important even if you don't stay there your whole life–do some time in academics" -Dr. Wendy Roberts
Early knowledge of what it takes- research, top grades
"Dermatology is incredibly competitive, so we need to take the time to mentor medical students who express an interest in the field. We need to take them under our wing and expose them to the joy of clinical dermatology and also engage them in our research projects so that they are strong candidates." -Dr. Eva Kerby
"You've got to have the grades. You've got to have the research. You've got to deal with the issues of test taking. You know what the bucket is and we've established the boundaries. They all go hand in hand—mentoring, early knowledge of what has to happen, research, the scores, all of those factors. It is the combination" -Dr. Pearl Grimes
Recognizing the value and importance of greater Skin of Color training
"The majority is going to be skin of color. If I don't see people of color patients even if I'm a person of color, I'm not well suited to treat us so it's not just where we go, it's who we treat in our training." -Dr. Eliot Battle
"We don't realize there are special needs and there are real reasons for African-Americans to be dermatologists because we have a lot of special needs in skin of color, which is why we are all here at the SOCU meeting." -Dr. Wendy Roberts
References
Pandya AF, Alexis AF, Berger TG, Wintroub BU. Increasing racial and ethnic diversity in dermatology: a call to action. J Am Acad Dermatol. 2016;74(3):584-587.
Cooper  LA, Roter  DL, Johnson  RL, Ford  DE, Steinwachs  DM, Powe  NR.  Patient-centered communication, ratings of care, and concordance of patient and physician race. Ann Intern Med. 2003;139(11):907-915.
Did you enjoy this post? Find more on Skin of Color here.